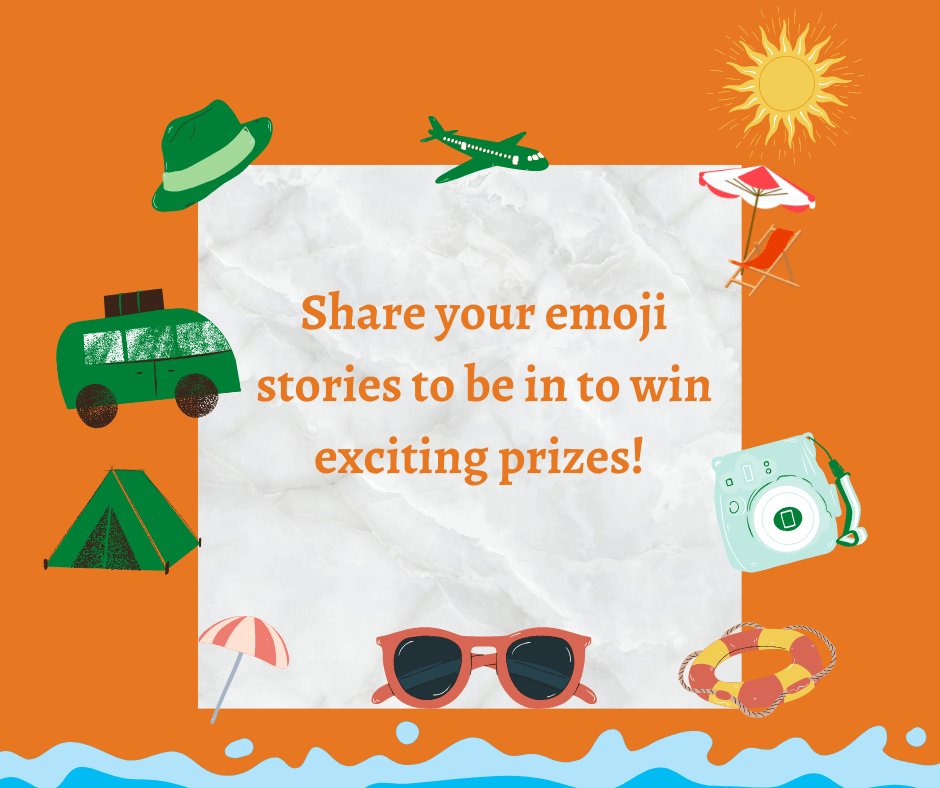 Emoji Stories!
Terms and Conditions
This competition is run by The Gas Hub, a division of Powerco Limited. By entering this competition, you accept all the terms and conditions below.
Be in to win a small hamper!
The Gas Hub is excited to give you the chance to win a small hamper. Read on to find out how to enter, and the terms that apply.
Tell me how to enter!
If you are on our gas network in Wellington, comment on our emoji stories Facebook post to be in to win.
If you want your entry to count, make sure that:
• Share your Wellington Day Long weekend plans using emojis in the comments on the relevant Facebook post.
• You live within a Gas Hub/Powerco network region in Wellington
• You are 18 or older.
• You, or any one in your immediate family, don't work for Powerco.
• Only one entry per person is valid.
By entering the competition, you accept all these terms and conditions.
Your entry needs to be posted as a comment underneath the competition post on Facebook by 11.59pm on 24 January.
And the winner is…
The winner would be drawn on 25 January 2022
We'll select, at random from all the entries.
If you are the winner – congratulations! We'll announce your name in the comment section and send you a private message via Facebook to let you know you've won. If we can't reach you that way within 48 hours, there will be a re-draw.
To claim the prize, you need to:
•Tell us you want to claim the prize
• Provide us a copy of a recent (within the last three months) gas utility bill showing your name and address so we can correctly verify you live in a Gas Hub/Powerco gas network
We will then arrange for the hamper to be delivered to the address provided by you.
If you don't claim the prize that way, there will be a re-draw. All these terms and conditions apply to any re-draw.
Some things to know about the Emoji stories prize:
• The prize is a gas shoutout in the form of the hamper.
• The prize is non-transferrable, and it can't be swapped for cash.


We care about your privacy
If you are the winner and provide us your personal information, we'll collect, hold, use and share it for the purpose of this competition and as set out in our privacy policy.
Check out our privacy policy here.
Who we are
We are The Gas Hub, a division of Powerco Limited.
We'd love to hear from you. You can email us at info@thegashub.co.nz
Further information
Are you based in Wellington, Taranaki, Manawatu or Hawke's Bay? You may be able to connect your home to gas for free with The Gas Hub.
Enter your address in our gas checker for an instant result on whether you're within the free gas connection range!
We also have a very useful hot water cost comparison tool that compares upfront and running costs within our natural gas network regions. Find out whether a natural gas, electricity, LPG, or solar hot water system could be the right solution for you. Try our hot water cost comparison tool now.
Ready to connect?
Check out the connection process, to know what choices you'll need to make as part of getting connected to natural gas.
Submit your natural gas connection application today. Our customer team will then ring you to confirm a few more details and progress your application.
Want to know more?
If you've had a good look around our website and still have questions let us know what you'd like more information about.
16

Visit The Gas Hub at the Manawatu Home and Lifestyle Show 23-25 July in Palmerston North. Gold coin entry!

31

There has been plenty of talk surrounding the future of gas energy in New Zealand with the release of the Climate Change Commission draft report to Government. Some of you may have asked "is this the end for gas?"

13

Given the vital role gas and its infrastructure play in the New Zealand economy, it is crucial to understand the options for gas in the changing policy environment.

– Vivid Economics, Dec 2018