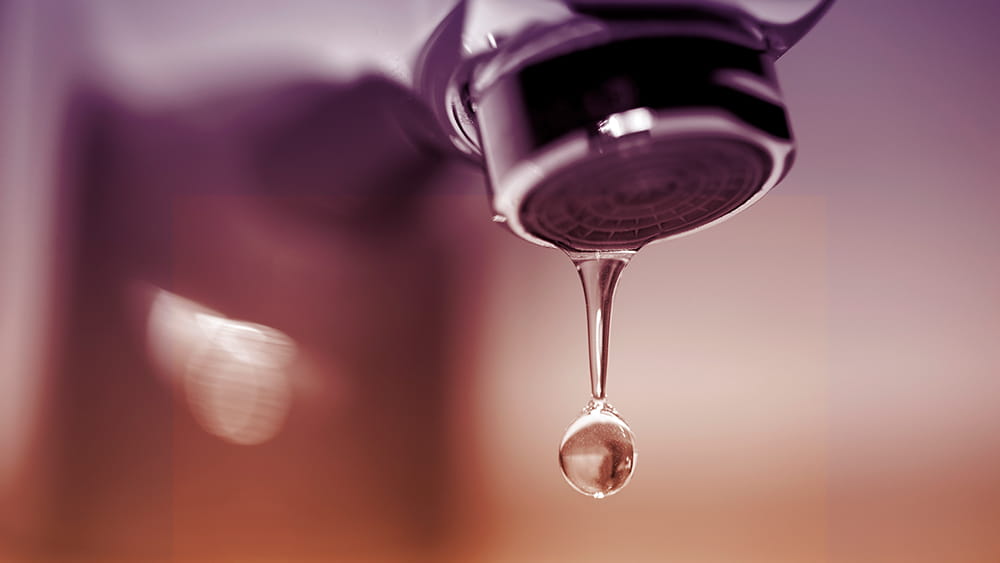 Want to know about an easy home reno that won't break the bank?
Renovating is surging in popularity, is it time you jumped on the bandwagon? We look at a home improvement that will fix your cold shower problems and have you singing with joy.
What's not joyous about a powerful stream of endless hot water, ready on-demand when you are?! Turn on the tap and say hello to continuous hot water, powered by natural gas.
Join the masses

Renovating has become very popular. Just look at the numerous TV shows pitting teams against each other in a bid to have the hottest reno on the block. Home renovation is more accessible and more achievable than ever before. Shows like these demonstrate what might be possible - at times on a shoestring budget.

Over the past year, thousands of Kiwis undertook a huge home improvement that didn't require a big budget. They switched out their old and inefficient hot water cylinder for a natural gas continuous water heater. They're now guaranteed a hot shower every time - that's got to feel better all over!

A practical choice

Hot water powered by natural gas is a practical home renovation. Often referred to as 'instant' or 'Infinity' hot water, expect to pay around $2,300-$3,800 for the system installed and ready to go. Pricing depends on appliance choice and home layout, but won't cost you an arm and a leg.

Wave goodbye to your hot water cylinder and hello to endless hot water and extra storage space. Being externally mounted, gas continuous gives you extra space when your hot water cylinder is removed. For some people, this benefit alone stacks up.

Many say they upgrade to get better water pressure, others reckon the efficiency and cost savings of gas are best things about switching. Regardless of the main reason, the benefits are numerous.

Not a DIY renovation fan?

The struggle to find the time is real. The great news is that switching to natural gas continuous is a home renovation where you won't have to lift a finger. This is a job strictly for the professionals. A gasfitter will remove and take away your old cylinder and get your new gas system up and running – usually all in the same day! It's that quick and easy.

Get connected

You will need a natural gas connection at your home before having a continuous hot water system installed. This is where we come in. If your home is within 40 metres of our NZ gas pipeline it's likely your connection will be free. Our pipeline stretches around many parts of Taranaki, Wellington, Manawatu and Hawkes Bay. Check your address on our homepage now to find out if you are within the free connection range.

Renovating can improve your home's resale value. Ultimately though, it can make your home life more comfortable and convenient. Improving your home with natural gas-powered hot water means you'll never get the cold shower - even if you're last in the queue.

No matter the extent of your renovation, incorporating natural gas into your plans can make your home feel better all over. Find out more about renovating with natural gas.
Further information
Are you based in Wellington, Taranaki, Manawatu or Hawke's Bay? You may be able to connect your home to gas for free with The Gas Hub.
Enter your address in our gas checker for an instant result on whether you're within the free gas connection range!
We also have a very useful hot water cost comparison tool that compares upfront and running costs within our natural gas network regions. Find out whether a natural gas, electricity, LPG, or solar hot water system could be the right solution for you. Try our hot water cost comparison tool now.
Ready to connect?
Check out the connection process, to know what choices you'll need to make as part of getting connected to natural gas.
Submit your natural gas connection application today. Our customer team will then ring you to confirm a few more details and progress your application.
Want to know more?
If you've had a good look around our website and still have questions let us know what you'd like more information about.
21

Share your emoji stories that tell us the best way to celebrate #WellingtonDay weekend! Terms & Conditions apply.

31

There has been plenty of talk surrounding the future of gas energy in New Zealand with the release of the Climate Change Commission draft report to Government. Some of you may have asked "is this the end for gas?"

16

Visit The Gas Hub at the Manawatu Home and Lifestyle Show 23-25 July in Palmerston North. Gold coin entry!