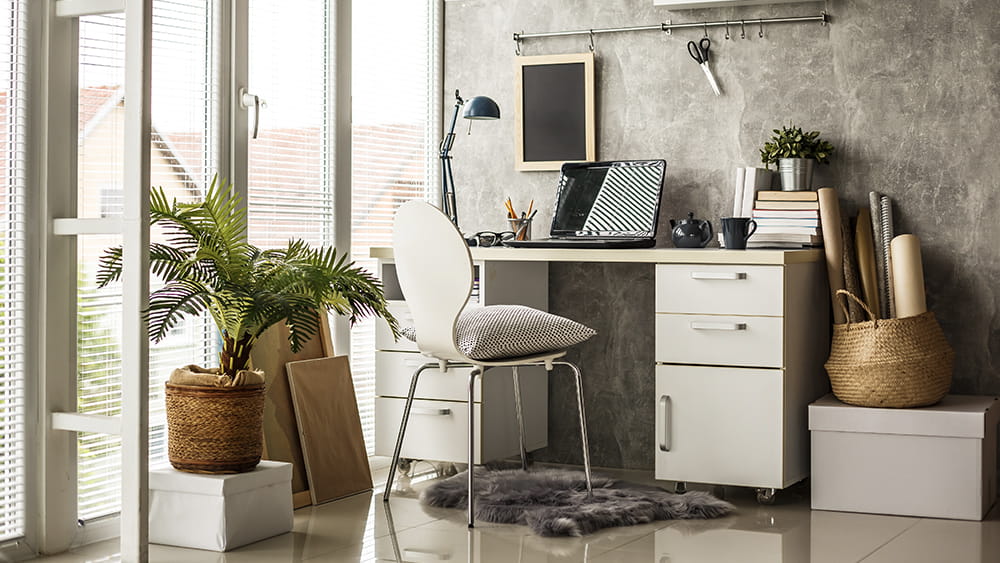 Love your home office
Covid-19 has meant working from home for many of us. Some of us have loved it, others, not so much. The reality is, working away from the office might be the way of the future for many businesses and employees. Working on your laptop from bed, or standing in the best wifi spot for zoom meetings, might have been ok during lockdown, but setting up a permanent workspace where you can work productively, comfortably and safely is vital if you're working from home more. To start, you'll need a desk or table with a comfortable chair, and plenty of natural light and fresh air if you can get it.
Having a dedicated study or home office has never been more desirable. If you have a spare room to convert or some space you can claim, now is a great time to create a dedicated workspace at your place. Here's all the inspiration you need.
See Pinterest board for more inspiration
If you are spending more time at home, learn more about the comfort, cost and control of the natural gas lifestyle.
Ready to connect?
Check out the connection process, to know what choices you'll need to make as part of getting connected to natural gas.
Submit your natural gas connection application today. Our customer team will then ring you to confirm a few more details and progress your application.
Want to know more?
If you've had a good look around our website and still have questions let us know what you'd like more information about.