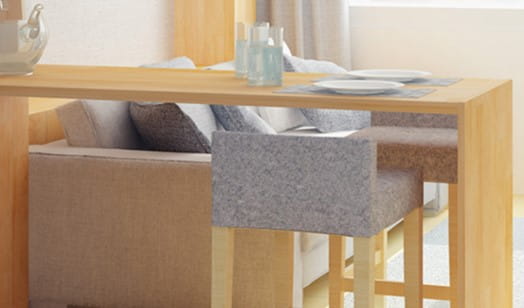 Clever spaces
Here at The Gas Hub, we love smart solutions, especially ones that make everyday living better. You might be surprised at what's possible with a little outside-the-box thinking, like the couple of ideas here. Our Pinterest board has more creative and clever ideas you might like to pinch if you're looking to update your living spaces.
I have too much storage space, said no-one ever! We agree. Here's a creative solution you might not have thought of - extra storage hidden away in drawers in your stairs.
This cute and crafty hideaway wooden step stool takes up no room at all and gives you easy access to hard to reach shelves. No tippy toes or chair balancing required.
Ready to connect?
Check out the connection process, to know what choices you'll need to make as part of getting connected to natural gas.
Submit your natural gas connection application today. Our customer team will then ring you to confirm a few more details and progress your application.
Want to know more?
If you've had a good look around our website and still have questions let us know what you'd like more information about.