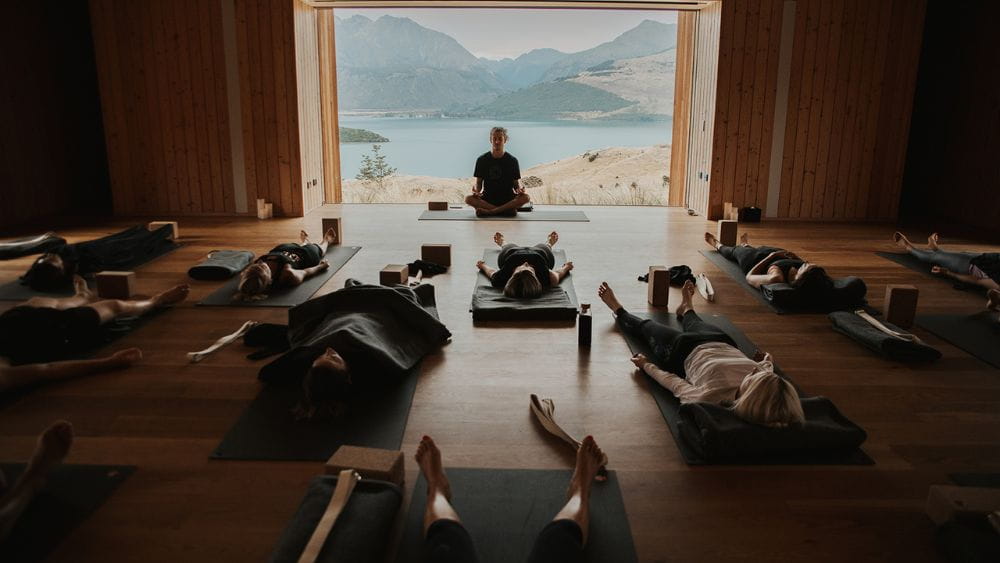 Retreats in new zealand
Not all getaways need to be on anniversaries or special occasions. Sometimes we just need a bit of a break and to get out of our everyday routine. If you're in need of some quality time with someone special or are just needing some time to recharge before finishing the year off strong, we have you sorted. Check out the following retreats found right here in Aotearoa!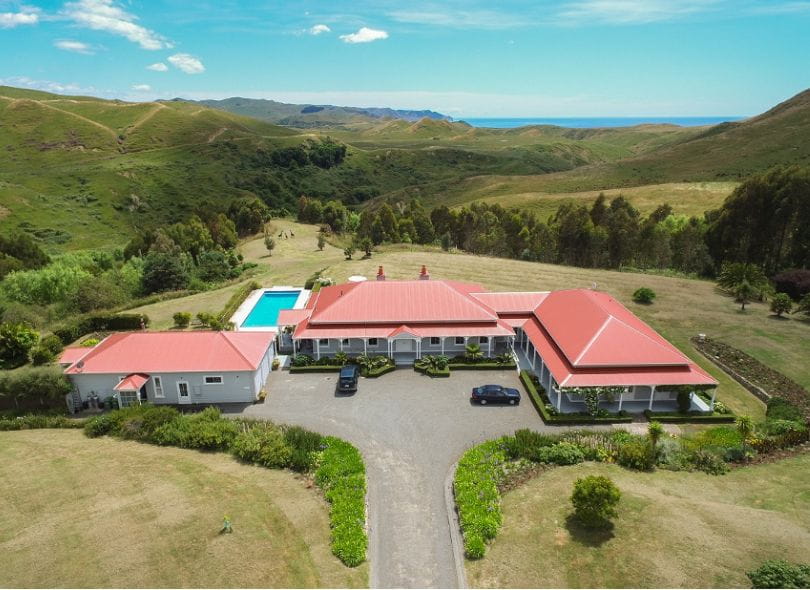 Based near Havelock North, Cape South is an award-winning luxury wellness retreat, hosted at the Cape South Country Escape and Wellness Retreat.

Described as "a place to relax, unwind and come away feeling rejuvenated", this retreat is three days of intentional wellness treatments for you.

Hosted at a stunning French colonial style homestead set within 16 acres of gardens and grounds, everything you need to relax and recharge is at your fingertips. Formal dining room, purpose built studio, gym, sauna and magnesium pool are just some of the features you will be able to enjoy at this retreat.

On of Cape South's biggest selling points is that all you need to bring is yourself and a suitcase, the rest is included.

Only 20-minutes outside of Havelock North, this retreat will refresh you and give you the boost you're in need of.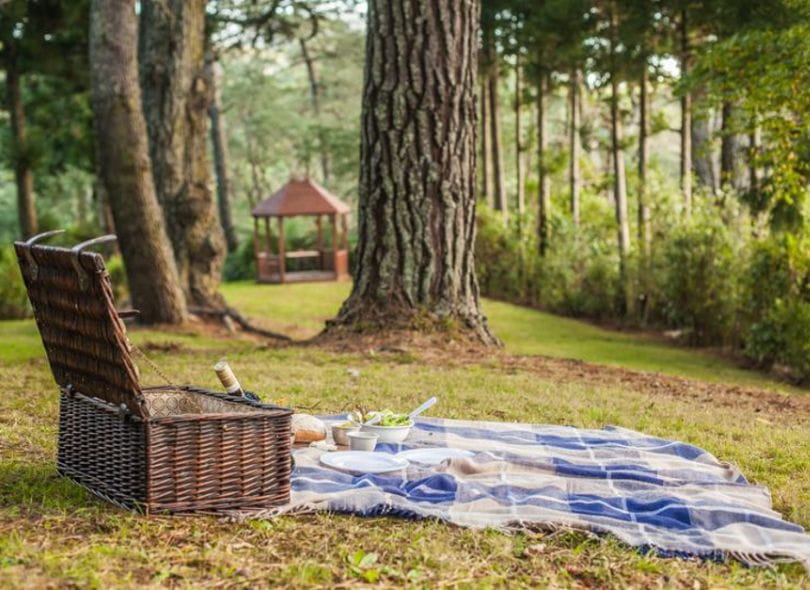 The Falls Retreat encompasses all areas of sustainable living. It has something for everybody.

If you're searching for a great learning experience but want to make a weekend of it, this might just be the place.

Think: cooking classes, dining experiences, educational sessions, gardening courses; even garden to table workshops. On top of this, beautiful accommodation is available if you'd like to stay longer and make the most of your time there.

Family owned and operated, the retreat is described as "a home away from home", this stunning venue is in the Coromandel Peninsula and has a getaway planned for everyone. A girls weekend, an anniversary, outdoor experiences, foodie experiences and more.

Whether you're looking for a full getaway package or a single day experience or class, you are bound to love what you receive here. Not only are their experiences memorable, they are also very reasonably priced meaning that everybody can relax and enjoy themselves.
Make sure you check out their website and packages - grab your friends or whānau and make a stunning weekend of it.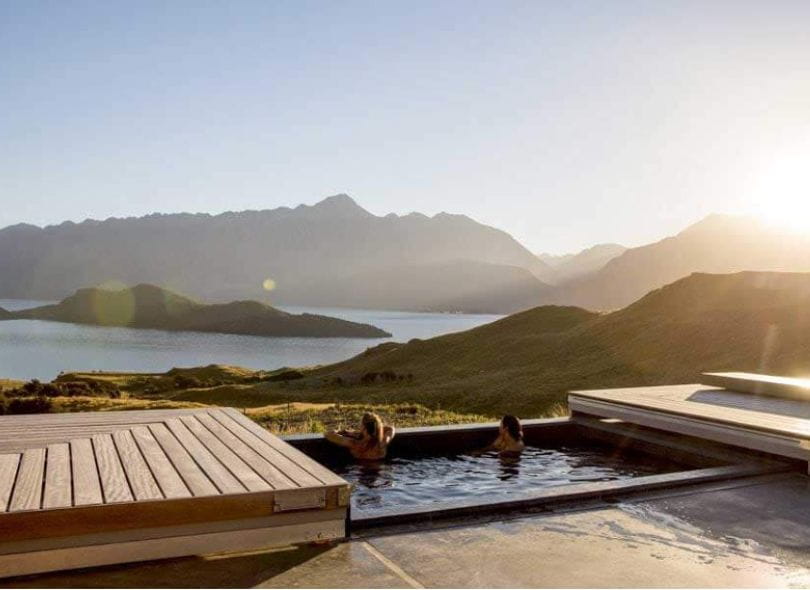 Aro Hā is a multi-award winning location based in Glenorchy and is surrounded by beautiful lakes and mountains. Their select team of guides, athletes, detox specialists and educators share a common interest in living exceptionally well.

Your days with them will be carefully curated. How does sunrise watching, nourishing food, subalpine trails, cooking classes and functional strength training sound? Their guests have frequently reported an improvement in mood, thinking, sleep, blood pressure and even a lifting of depression.

A conscientious effort towards mindfulness is pursued here, with their team encouraging you to switch off from technology and renew your awareness.

You can find out more about their retreats on their website. Photo above and feature photo thanks to Aro Hā.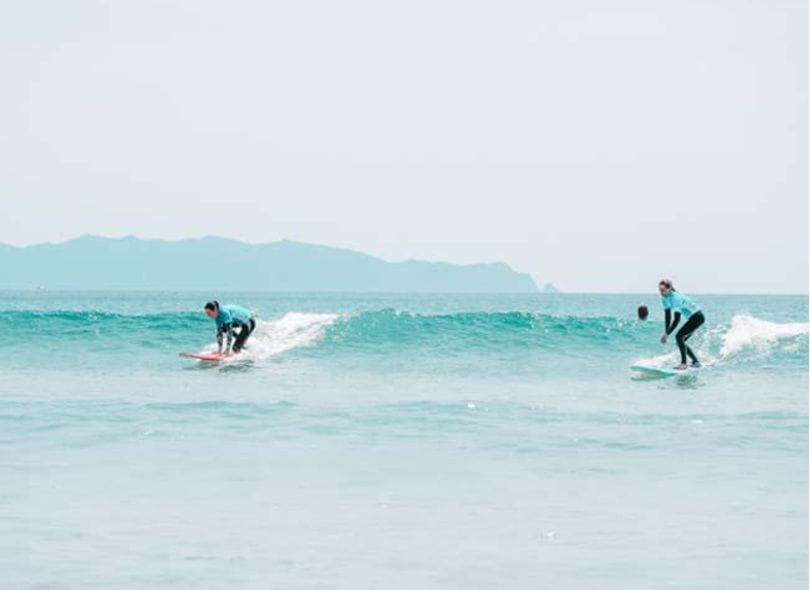 Multiple weekends a year, a group of women gather in Te Arai for a Women's Wellness Weekend. A combination of glamping or eco pod accommodation, surfing sessions, healthy food and yoga are but a few of the things on offer at this beautiful retreat.
Situated right near the ocean, you will be sure to leave this weekend relaxed and recharged. Not only is everything prepared for you to come and enjoy, you will meet incredible like-minded women on a weekend sure to fill your cup.
Described as a way to "escape your every-day routine with an incredible group of like-minded, ocean-loving women!", all women 18+ are welcome on this retreat to come and relax, be reinvigorated in the ocean and get to know some new life-long friends.
With 3-day weekends available most of the year, make sure to check out their website and get your girls together for a weekend away.
If you're after an all-inclusive getaway and some time to relax, consider getting your favourite people together (or just yourself!) and bask in a weekend away, taking a break from the hustle and bustle, switching off and recharging yourself.
Ready to connect?
Check out the connection process, to know what choices you'll need to make as part of getting connected to natural gas.
Submit your natural gas connection application today. Our customer team will then ring you to confirm a few more details and progress your application.
Want to know more?
If you've had a good look around our website and still have questions let us know what you'd like more information about.