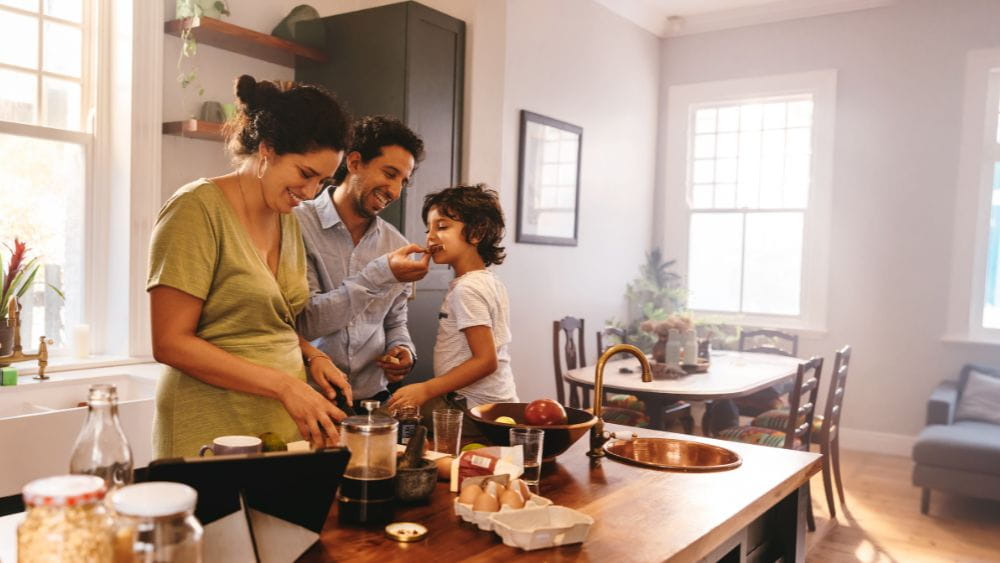 Things to keep in mind when designing your kitchen
It's no surprise that a kitchen is called "the heart of a home". It's where hours are spent entertaining guests, teaching little ones to bake, and making meals for our families. Your kitchen needs to be practical and functional, but it should also be a place where you love to spend time.

If you're currently designing a new kitchen or considering renovating your existing one, we've got some tips to keep things functional, practical and create a space that works for you and your whānau.
Picture yourself in the space
When you're designing, think about the flow of the kitchen to the surrounding areas. Think of yourself cooking and preparing a meal for your family.

Does it give room for your little ones who want to pull up a chair beside you? Does it flow well if you need to go from one end to the next? If you're entertaining, does it hold enough space for platters and glasses while allowing you to still prepare for the next course?

If you have an open-plan kitchen/living area, you will want your kitchen to be a statement within your home, contributing to the overall feel of your space.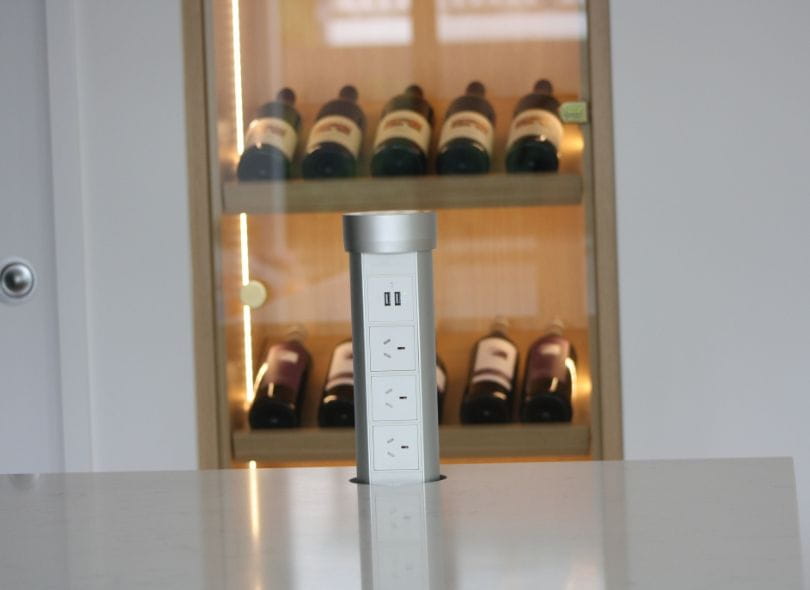 Image: Pointpod
Power
One of the most exciting parts of building or renovating a kitchen is the design. Allowing your creativity to spark and picking out the perfect colour, benchtop, and tiles is a fun part of the process. You will most likely find in the long run, though, that a great-looking kitchen with no functionality won't meet your needs.

A big way to increase the functionality of your kitchen is to think about the power outlets. It may seem like a small decision, but with the use of so many appliances these days, it matters how many you have and where you put them.

For large island benches, there are hidden, pop-up power sockets you can have inserted into your benchtop. One quick press, and it'll pop up for you to use along with USB ports for phone charging. When you're finished, simply press it back down, and it disappears.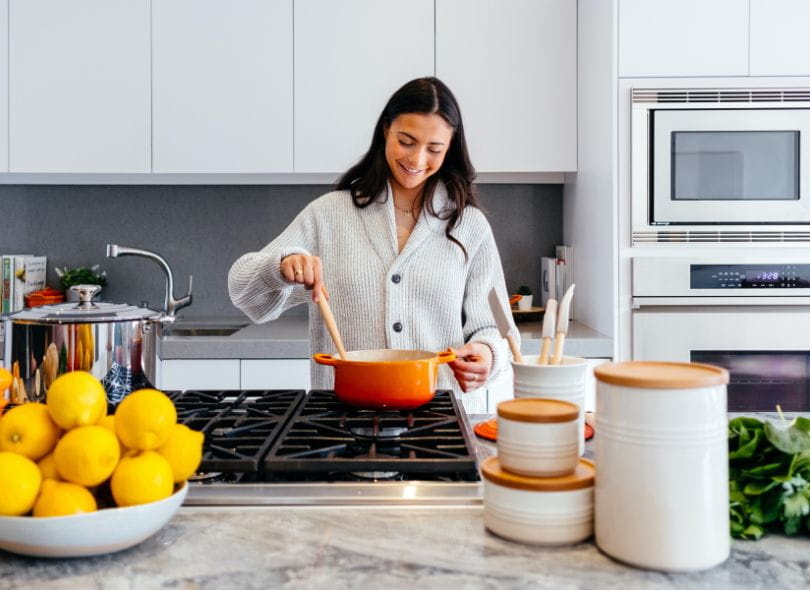 Gas cooking
If you've been considering gas, renovating or building a new kitchen is the time to install. Allowing you to control the heat distributed to your pots and pans, cooking with gas is a favourite amongst restaurants, and home cooks alike with many preferring the responsiveness and direct flame gas provides. Read more about cooking with gas.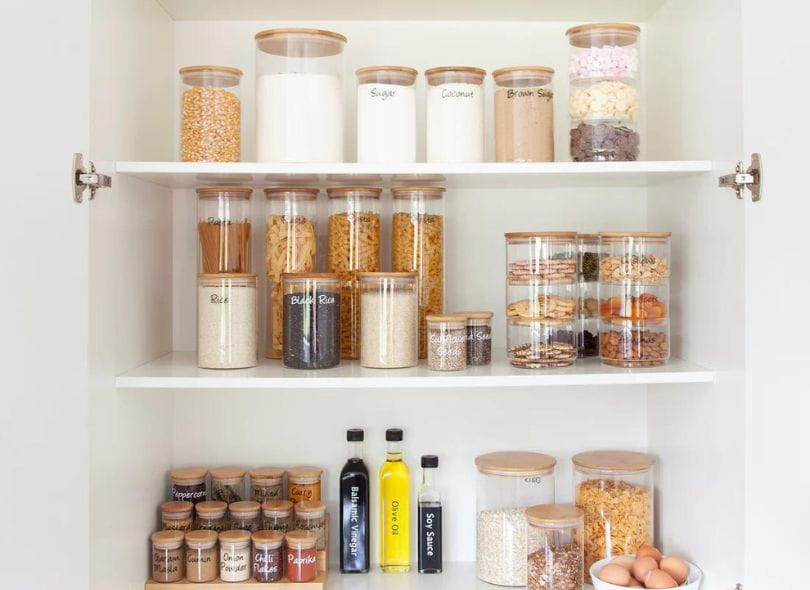 Image: Sort my house
Organisation
We all love a good social media pantry organisation video. It looks the part, but it's incredibly practical too. No more floating bags and messy cupboards full of seeds that have fallen from their half-opened packets.

Not every kitchen has a butler's pantry or enough storage as it is. So, to make the most of your cupboard space, consider heading to Kmart for some organisational drawers, dividers, labels, lazy Susan's and jars to put your pantry items in.

Everything having its designated spot means a spotless-looking pantry as well as practicality as you cook - no more digging through multiple half-opened packets at the back of your cupboard!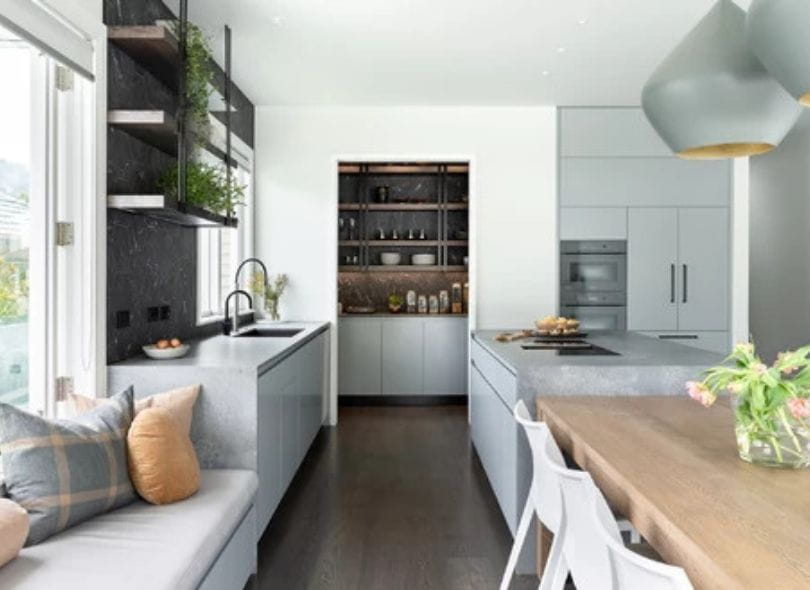 Image: Kitchen design by Natalie Du Bois / Photographer Studio Weir.
Photo thanks to Du Bois
.
Get smart
If you have a little more money to spend, why not think about integrating your appliances into your kitchen space? Integrating your fridge, freezer and dishwasher creates a seamless look and feel to your kitchen design. Check out Du Bois' gallery of integrated kitchen designs for some inspiration.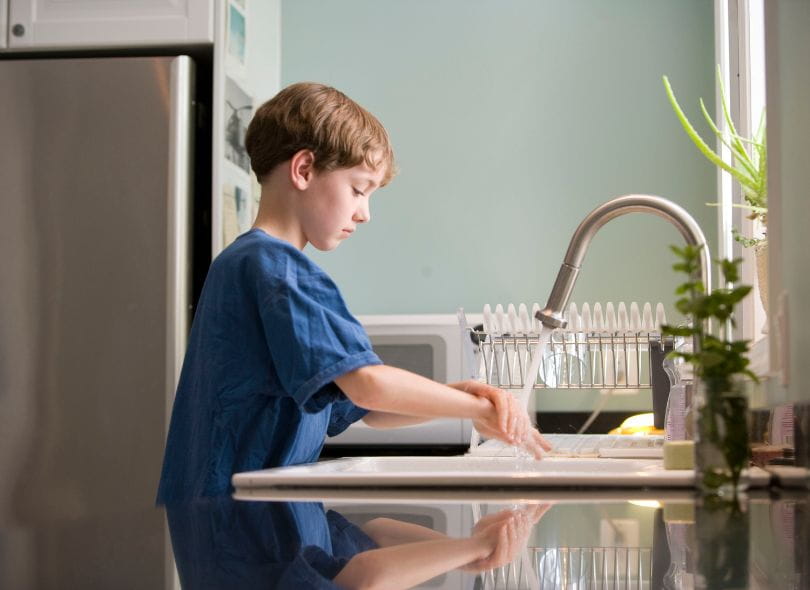 Gas hot water
Including gas hot water in your home renovation will save you time getting your dishes done each night. Gas hot water gives you more control too, allowing you to set the temperature so little ones helping you with the dishes won't burn their hands.

These ideas are just a few to get you started, with so many options available be sure to search around to find the best way your kitchen will work for you, your whānau and your guests for years to come.

With gas continuing to flow well into the future as Aotearoa moves towards low or zero-carbon gas, your kitchen will be engerised with gas for years to come.
Ready to connect?
Check out the connection process, to know what choices you'll need to make as part of getting connected to natural gas.
Submit your natural gas connection application today. Our customer team will then ring you to confirm a few more details and progress your application.
Want to know more?
If you've had a good look around our website and still have questions let us know what you'd like more information about.