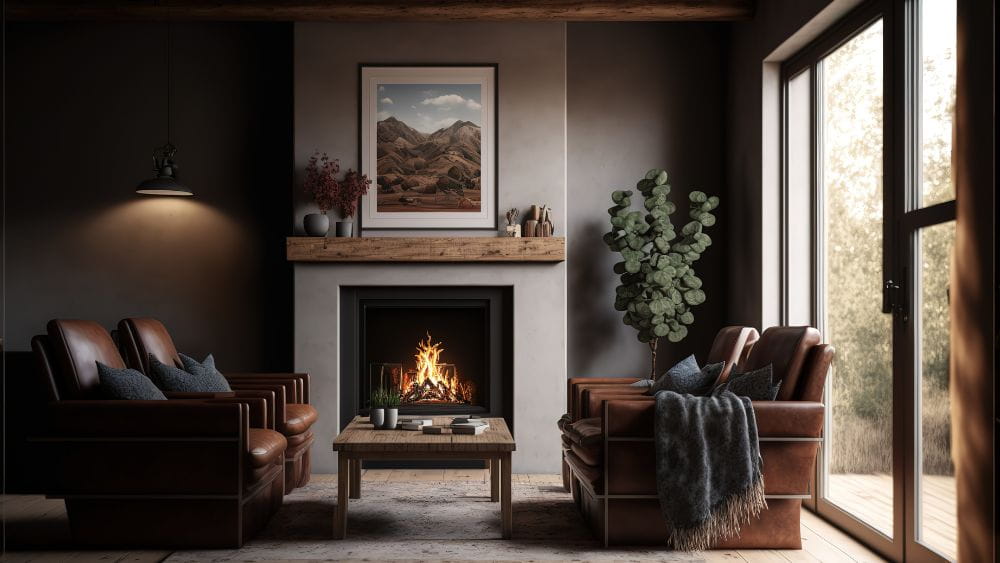 When to consider heating options during building or renovating
We all want warm, healthy homes. We've probably all experienced the opposite in some form or another. But if you're renovating or building a home, when is the best time to consider your heating options?

Short answer: the design process.

In the design process, you'll want to consider a heating solution that will fit with the overall look and feel of your home. It might sound strange because most of the time heating systems aren't installed until the end of a build or renovation. But deciding on it early becomes a blessing in the long run. Your design process becomes your solid foundation. It's the lengthiest part of the process and your build will swiftly follow suit when it has a clear direction.

For example, you may want a heating system recessed into a wall or a freestanding fireplace. These are important to include in your design (for structural purposes) and are a great option for homes that don't have a lot of floor space, or have a tricky layout to work with (think triangular rooms or pitched ceilings). They're also perfect for replacing existing freestanding wood burners without changing the structural layout of a room.

A wall-mounted heater is ideally decided on early, but when building its positioning doesn't need to be chosen until your framing is up and the electricians are about to start work.

On the other hand, a gas heater is another option. One important thing to note though, is that if you choose this form of heating you need to be aware of where its placement is as it needs ventilation. You can read more about flued and unflued gas heaters on the WorkSafe website.
If a wood-burner fireplace is more your cup of tea, you'll need to have that chosen in the design phase because you'll need to apply for consent, and have it approved before you can begin your build/renovation.

Alternatively, rather than going through the council consent process, gas fires are certified by gas fitters who take full responsibility for the installation process. Retrofitting is easier than you might think. If you're replacing an old in-built log burner or open fireplace but want to keep the original surround, installing a new gas fireplace in its place is an easy option. As long as you have an opening big enough to fit a new firebox and the brickwork is in good order, it's as simple as getting your gas fitter to install the new fire and run the flue up the existing chimney. All this without having to rebuild your entire living room - win!
It may seem like a lot to consider but don't worry, we have you covered. We've made a simple table below of the different types of heating and in which part of your renovation or build you ideally would have chosen these. All installed systems are ideally considered in the design process, but some are able to be altered or modified later on, so there's no need to stress!
A few quick take-aways
Gas fireplaces are an easy, aesthetic way to achieve that cosy fireplace look. They don't require consent, are simple to install and look great.
Wood-burner fireplaces need consent. They should be considered in the design process and will need to be applied for with your local council.
A built-in electrical heating system (heat pump, wall heater etc.) ideally is part of the design process, but there is flexibility around where this can move as the process goes along.
A stand-alone heating system (pellet fire, oil heater etc.) can be installed at any part of the building/renovation process.
*Make sure you keep in mind the proximity of a power source and the placement of the system - away from flammable items.
We'll finish up where we began. In short, ideally your heating is considered in the design process. That is because your heating choice can become somewhat of a statement piece; a wall-mounted heater, something more portable or an eye-catching gas-fireplace.

Whether you're set on the heating you'd like for your home or you're undecided, your home is your home and it's important to get it right. Take your time, don't feel rushed and come to a conclusion that will make the colder days that much cosier for you and your whānau.
Ready to connect?
Check out the connection process, to know what choices you'll need to make as part of getting connected to natural gas.
Submit your natural gas connection application today. Our customer team will then ring you to confirm a few more details and progress your application.
Want to know more?
If you've had a good look around our website and still have questions let us know what you'd like more information about.