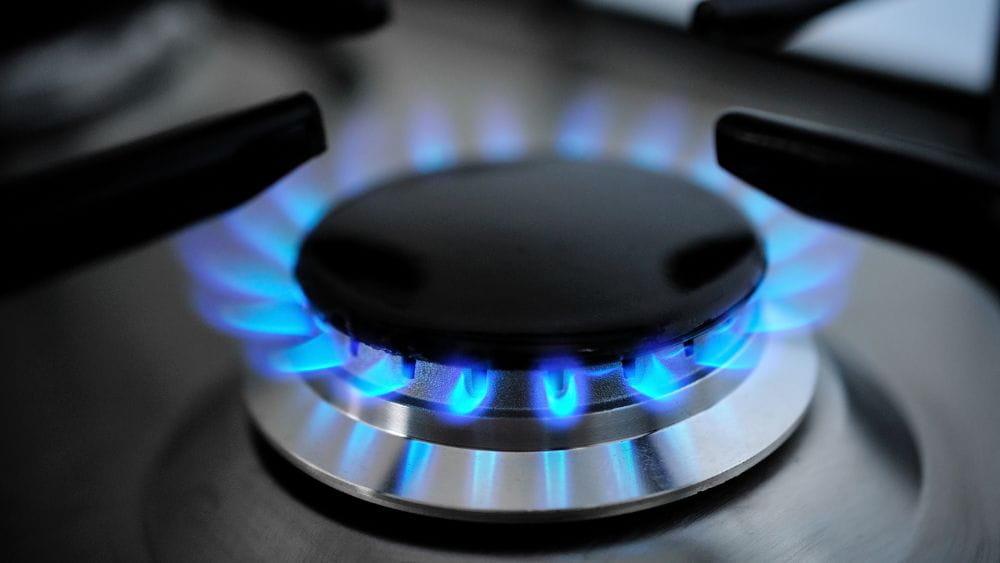 Natural gas myth busters
While many people know the general benefits of gas heating, hot water and cooking, there are still some common misperceptions out there relating to the ins and outs of connecting to, and the cost of, natural gas in your home. Let's dive into the five most common myths and find the truth.
Myth 1: Connecting to natural gas is a wee bit hard
Busted: Connecting to gas with The Gas Hub is easy!
Follow these four easy steps to get connected to natural gas with The Gas Hub, and you'll soon be cooking with gas (so to speak). Before you get connected, you'll need to choose a registered gasfitter to install your natural gas appliances and an energy retailer to supply you with natural gas. We can take care of the rest.

Step 1. Check if our natural gas network is in your street. Simply ask our customer team – call 0508 GAS HUB (427 482). Or use our handy address checker online.
Step 2. Apply online or over the phone. Fill in your application online or call our customer team and decide if you want gas for hot water, heating, cooking or all three.
Step 3. We'll send you a connection agreement. Once you give us the green light, we can usually get you connected in 20 days or less.
Step 4. We'll confirm a connection date. We'll let your energy retailer know, you'll just need to tell your gasfitter the connection date so that they can install everything. Enjoy!

Now all you need to do is enjoy the benefits of natural gas in your home!

Did you know? if you're building a home, it's even easier to install natural gas, just chat with your builder and they can help with the process as part of the new build.
Myth 2: Natural gas isn't easily accessible or available
Busted: We're getting ready for renewable gas!
According to MBIE, there are more than 250,000 residential customers connected to natural gas, which is around 13% of all households in New Zealand*. Over 110,000** of those are connected to our natural gas network.

As Aotearoa New Zealand prepares to transition from natural gas to renewable gas, we're on track for blended gas to flow through our natural gas network from 2030. Most modern gas appliances are able to run on a blend of natural gas and renewable hydrogen gas (up to 20%) or biogas. Blending gases will be an important part of our journey as we scale up to zero carbon gas energy and new compatible appliances will become widely available as we scale up towards a more renewable gas energy future. Around 90% of our gas pipe network (and 100% of our new subdivisions) is compatible with renewable gases.

We believe it's possible to deliver renewable gases such as biogas or hydrogen to New Zealand homes. There's still much work to be done across the energy industry to enable this, but we're committed to investigating a renewable future.

This means you can connect to gas with confidence today because gas has a future energising tomorrow's homes. If you're interested in learning more about renewable gas visit our Future Zone.

*As of September 2022, stats.govt.nz shows there are 1,943,000 households.

**Data as of September 2023
Myth 3: Isn't gas running out?
Busted: Gas will be available for the foreseeable future
Contrary to fears that gas won't be available in a few years, natural gas will be available for the foreseeable future. While we look to transition Aotearoa from natural gas to renewable gas, natural gas will still flow. If you're already connected you won't notice any difference, and, if you haven't connected to gas yet, you can rest assured gas will be available for the long-term.

While the Climate Change Commission has considered bans on new gas connections, currently, there are no bans (and the Government has not set any date for such bans) on new gas connections or delivering gas to New Zealand homes and businesses, and natural gas is expected to continue to be delivered to homes until the network has fully moved to new low and zero-carbon gases.
Myth 4: Connecting to gas would be disruptive
Busted: Connecting is a seamless process
Your home will be connected to natural gas via our network of underground pipes. When The Gas Hub manages your connection, we ensure the gas pipes are laid with minimal disruption to your home and life, and everything we move during the process is put back so when we're finished, you can carry on as normal - but with your lovely new appliances or heating!
Myth 5: Natural gas is expensive
Busted: Natural gas could be a cost-effective energy choice
Using natural gas could be cheaper than using other energy sources for your home, depending on your specific circumstances (like what you use your gas connection for and which energy retailer you use).
Check which option is best for your home using our
hot water cost comparison tool
and make sure you have the best energy retailer using
Consumer's Powerswitch website
.
Natural gas continues to be a popular choice for Kiwi homes, and by disproving these common misconceptions it's easy to see why.
Ready to connect?
Check out the connection process, to know what choices you'll need to make as part of getting connected to natural gas.
Submit your natural gas connection application today. Our customer team will then ring you to confirm a few more details and progress your application.
Want to know more?
If you've had a good look around our website and still have questions let us know what you'd like more information about.