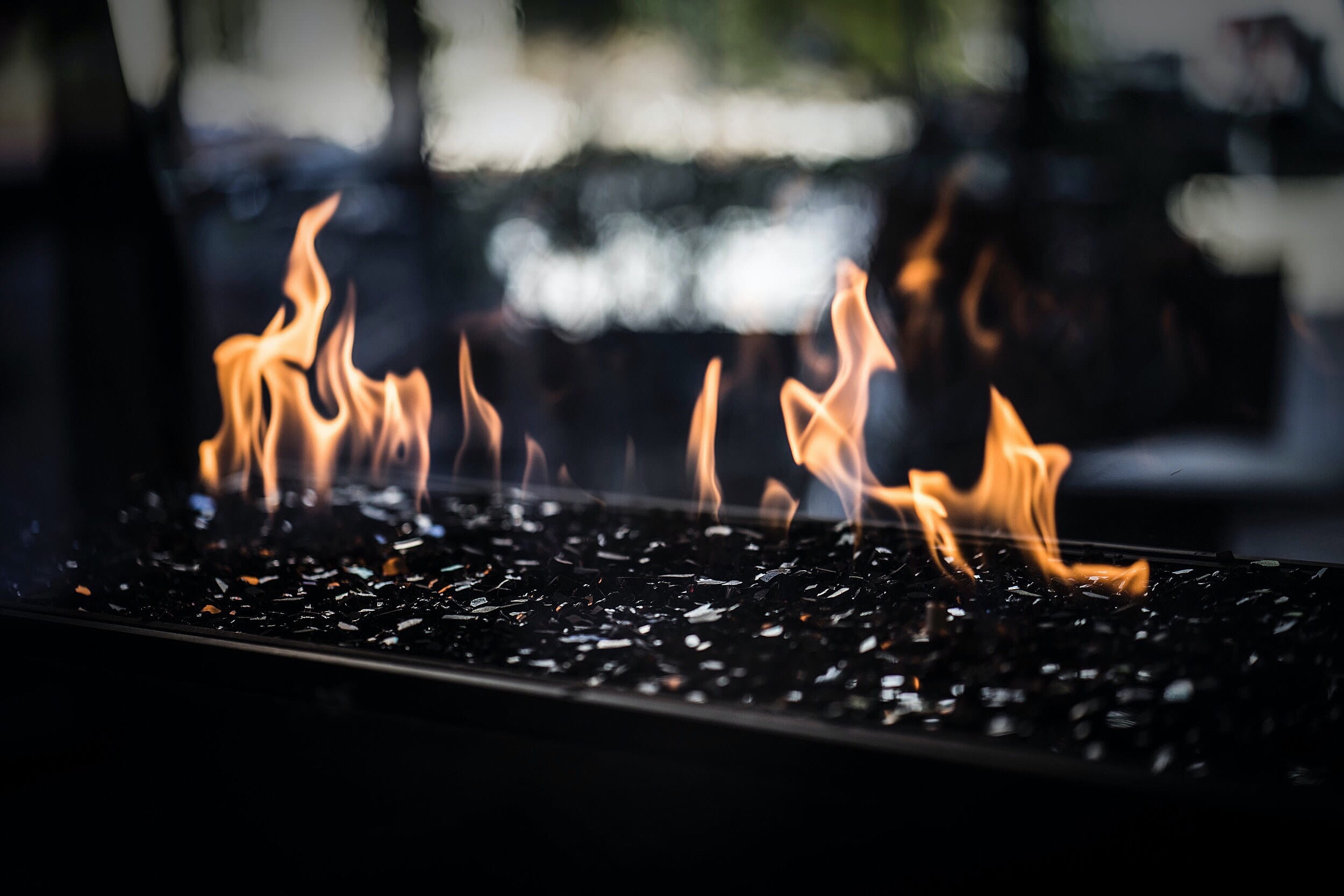 How to add a gas fireplace whilst retaining your homes character
Adding a gas fireplace is a beautiful statement piece to any home! If you're replacing your wood fireplace and are a little nervous about the change of look to your room, don't be! We're here to help you make sure it is a beautiful piece that compliments your home! If you're installing a fireplace for the first time but just want to have an idea of how it might look in your room, we have you sorted.
A gas fireplace is so beautiful and versatile that it works with you, not against you.
Check out these homes and the way they've incorporated their gas fireplaces while not taking away from their home's character.
Sleek Statement

The beautiful marble featured in this living room is the perfect backdrop for this gas fireplace. As you can see, the fireplace adds warmth to the black, white and grey shades of the room, without taking away from its design.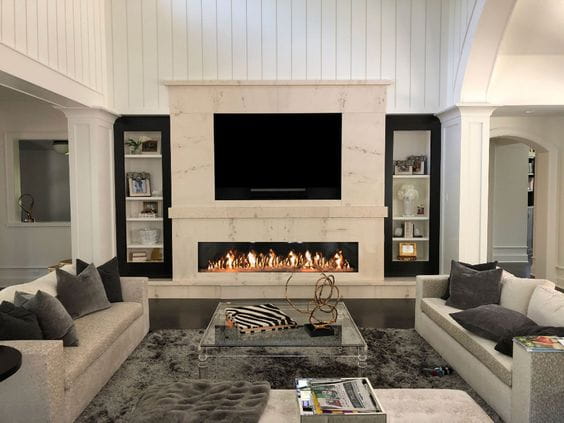 Minimalism + Texture
This plain white wall has been totally transformed by the adding of texture, as well as this gas fireplace. It totally compliments the space with its modern, sleek design, while not cluttering the space in any way. The white, black and wood work together seamlessly and the fireplace is the perfect addition to this room.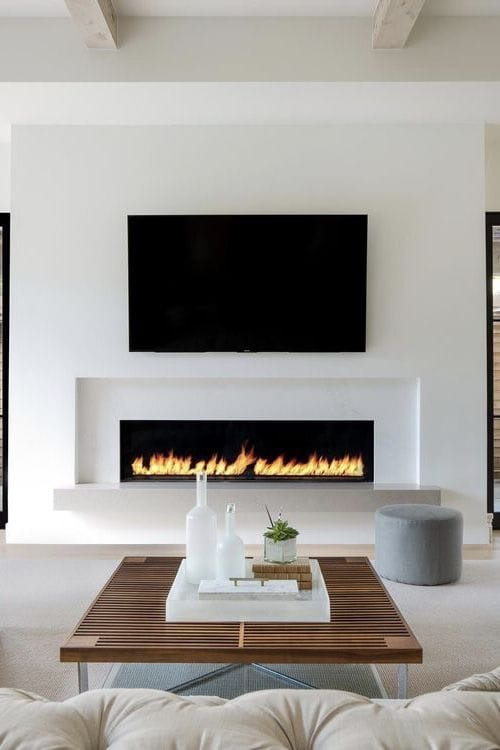 Hidden Beauty
Another way to feature your gas fireplace is to have it placed within a feature wall. The dark marble featured in this living room allows the black edges of the fireplace to blend in and remain subtle. A wooden mantlepiece is another way to totally warm up the room, and boost its character.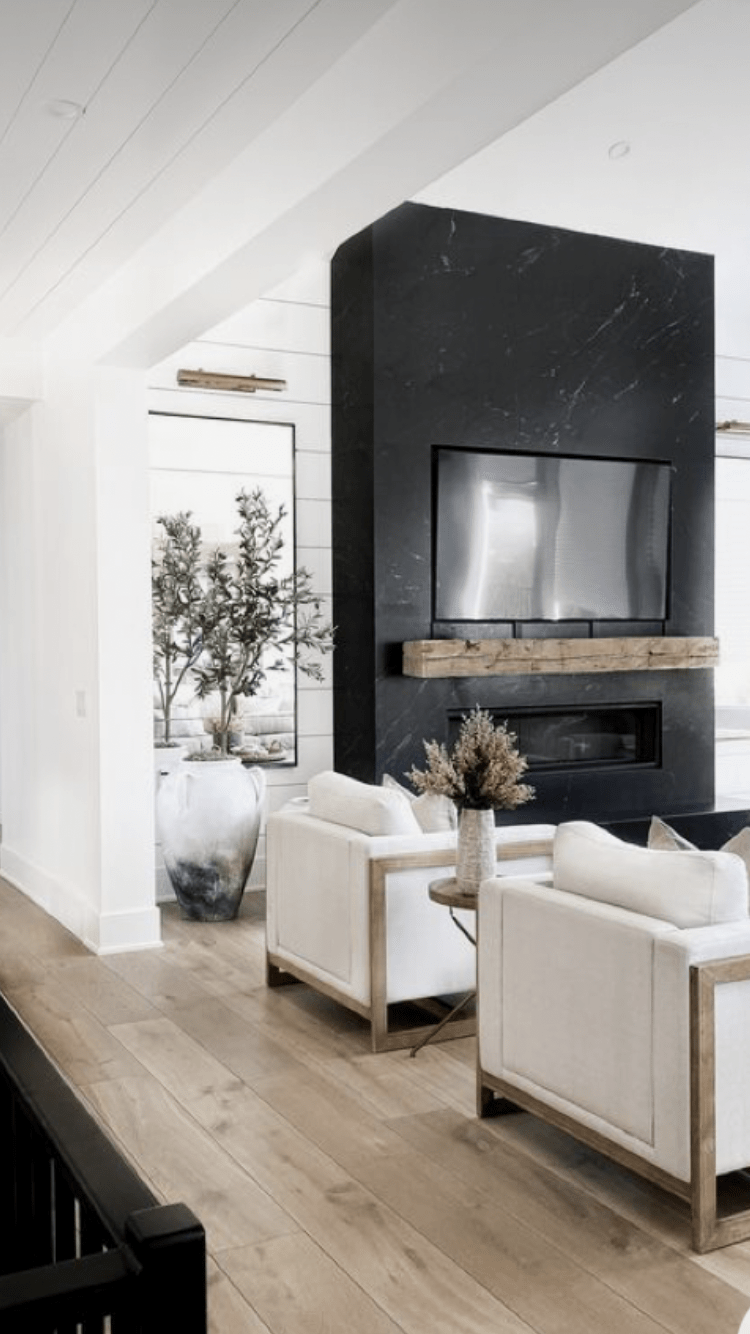 Home in Hamptons
Not all gas fireplaces need to be subtle. They are worthy of being a statement piece, especially in this home! Here, it has become a stunning central point for the whole room!
With the couch facing inwards, the large rug, and the surrounds full of character, the placement of this fireplace is impossible to fault!
Plus, it looks so inviting; it's just calling out for a movie night in!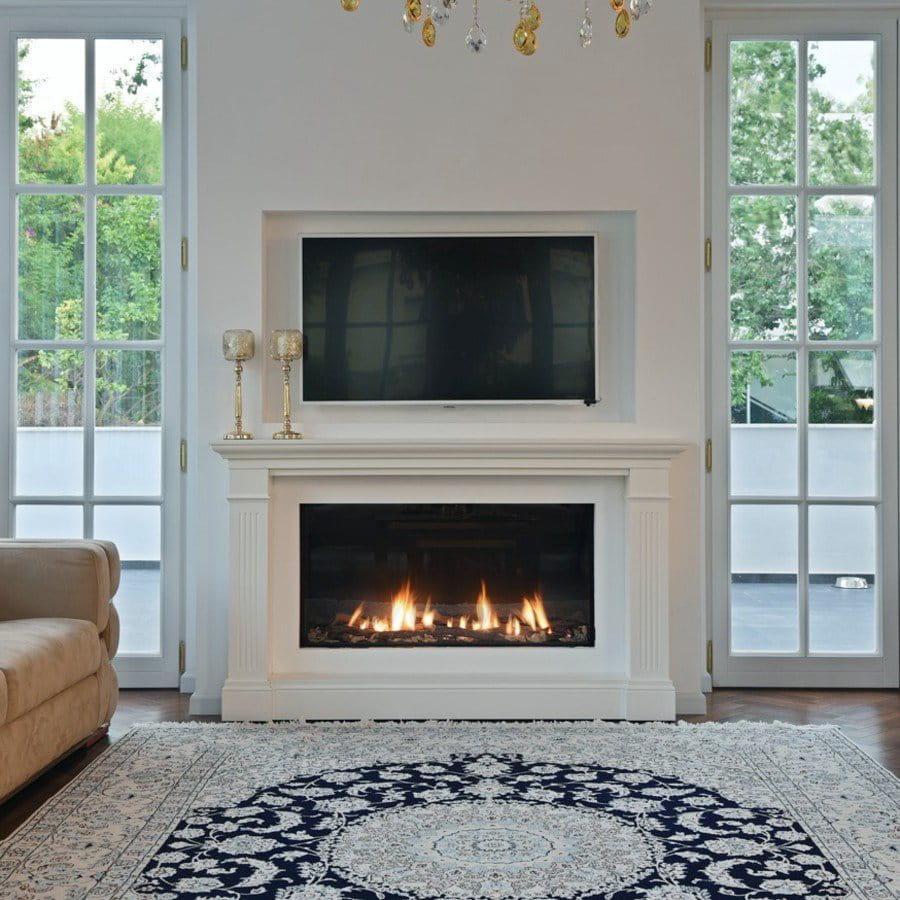 Never go wrong with Neutrals
This living room is so warm and inviting. The wood tones and the comfy couches with the fireplace burning away - stunning. The gas fireplace completely adds to the warmth of the room, while keeping the modern tone of the house.
So whether you're looking to keep your gas fireplace subtle and blended in, or a statement piece, you can get absolute functionality without compromising on the look or style of your home.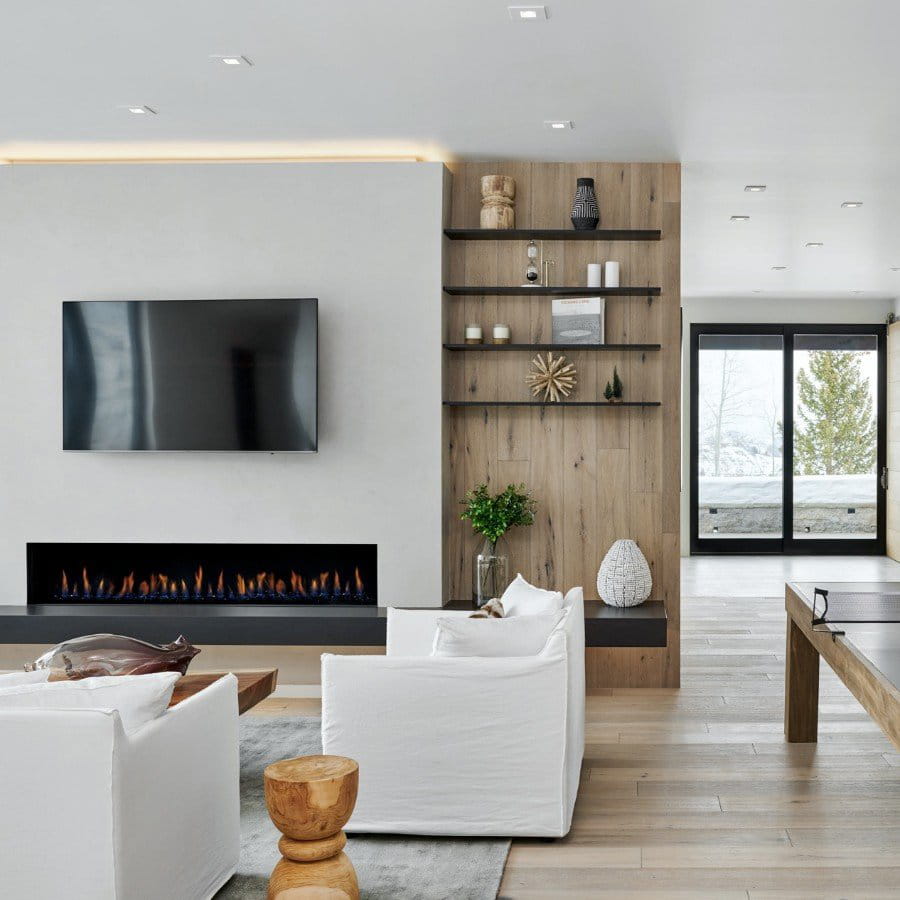 If you're thinking about choosing gas, make sure you get in touch with one of our team to see how we can help make gas benefit you and your home. Contact us.
Ready to connect?
Check out the connection process, to know what choices you'll need to make as part of getting connected to natural gas.
Submit your natural gas connection application today. Our customer team will then ring you to confirm a few more details and progress your application.
Want to know more?
If you've had a good look around our website and still have questions let us know what you'd like more information about.