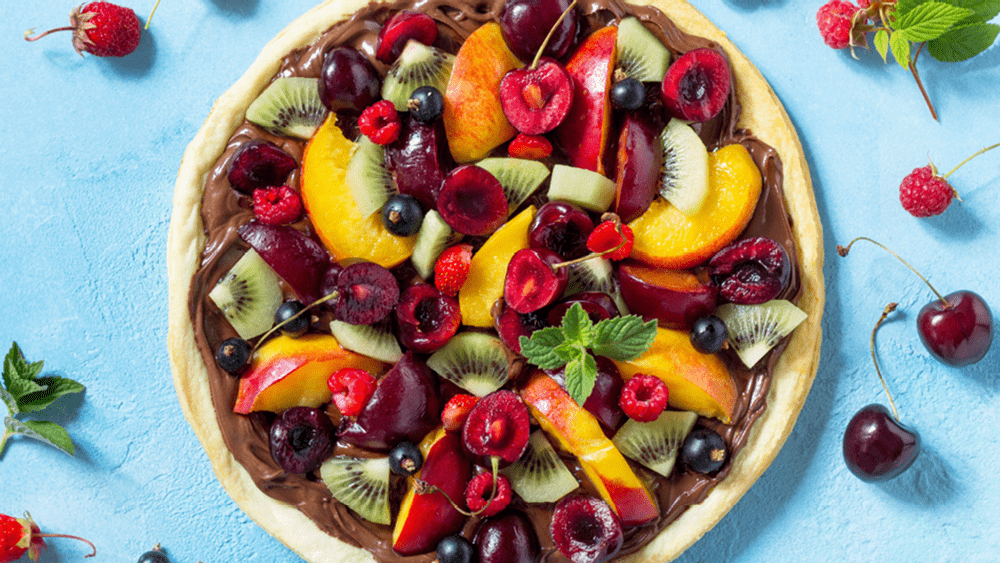 Pizza pizza pizza
When you think of pizza, what do you think of? Probably the iconic margherita, or a giant New York slice, or maybe a classic pepperoni and cheese combo.
Pizza has been a hit for years, but coming onto the scene in more recent years is dessert pizzas… wait what? Sweet pizza?!
It's fun, creative and there are endless options! We've got you covered, don't worry.
We all know it starts with the base though right? You can't build a house on a bad foundation - same goes here. Jamie Oliver has a winner in this category - he claims "Once you've tried this easy pizza dough recipe, you'll never look back (trust me)". Here's how to make it.
Alright, you've got your base sorted. It's time to get creative. This is a great time for the whole family - kids always love homemade pizza night, and better yet, it's dessert pizza - the best kind; sugar and pizza, the dream!
Sweet combos are never-ending so we've narrowed it down to our top five.
Ready to connect?
Check out the connection process, to know what choices you'll need to make as part of getting connected to natural gas.
Submit your natural gas connection application today. Our customer team will then ring you to confirm a few more details and progress your application.
Want to know more?
If you've had a good look around our website and still have questions let us know what you'd like more information about.