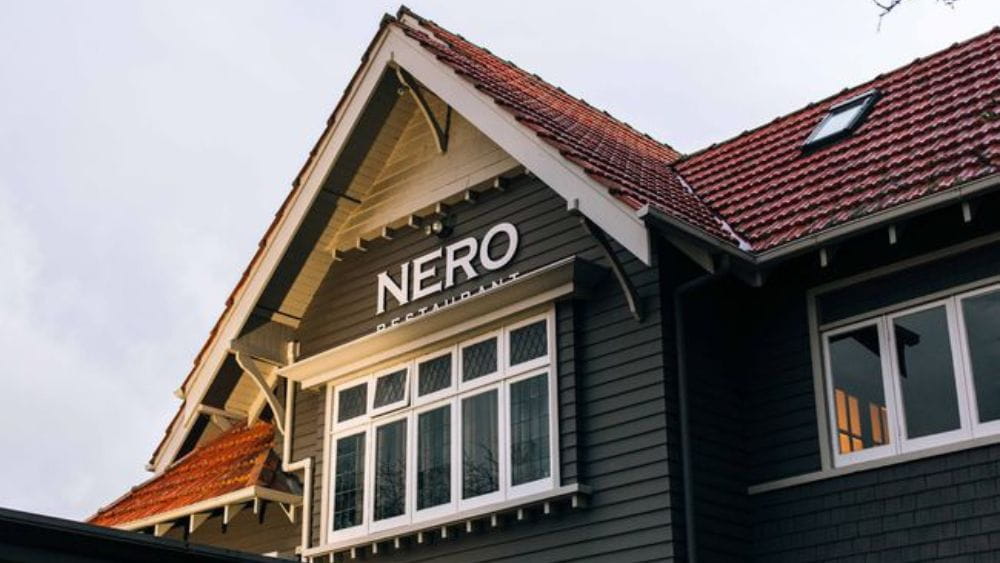 Make sure to pop nero on your palmerston north bucket list
Set on a ¼ acre of beautifully landscaped grounds and flowing out of a stunning 1918 Victoria character home, is award-winning restaurant Nero. Head Chef and Owners, Scott and Yvette Kennedy are well and truly part of the Palmerston North community and have adapted their restaurant to the palette of their diners.
Described as a restaurant that has evolved over the years with its customers, Yvette sees their restaurant as a "modern bistro" and says her and husband Scott "love what we do, it's in our blood".

Winning multiple awards in its time and with Head Chef Scott being named a "Platinum Ambassador Chef" for Beef + Lamb New Zealand, alongside just a few other top chefs across the country, you can be assured that you are tasting Palmerston North's best.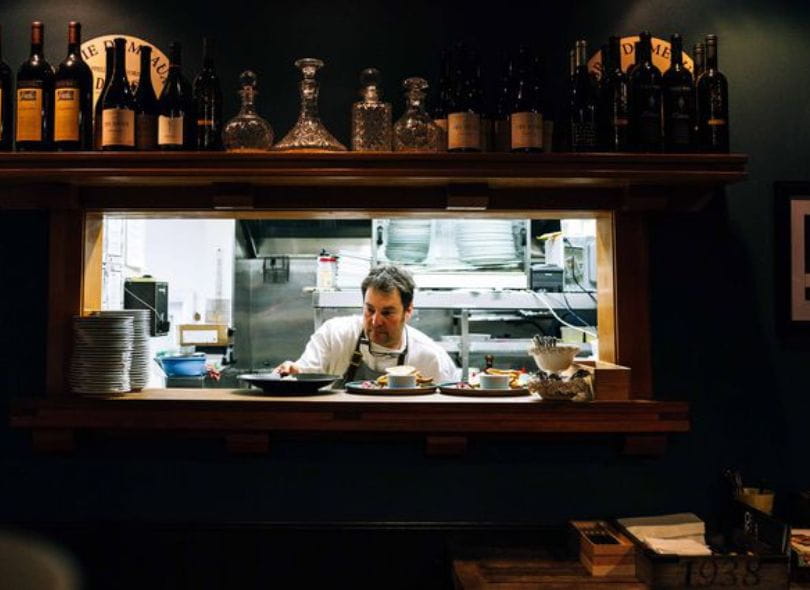 Aside from a set-apart team who are at the top of their game, you'll find their incredible, carefully selected menu. Using only the best ingredients, Nero is the Palmerston North flagship restaurant for Lumina Lamb Pure South, sealing the deal of top quality in each dish. Yvette says they love to "celebrate the seasons and adapt their recipes to the Palmerston North palette". They strive for consistency in their team and this is seen with many of their dishes becoming "classics" among their diners.
Nero's team uses two gas ovens and two sets of six gas hobs to cook their food. They love the instant control of heat that gas gives, leaving the natural flavours untainted. They said "It's clean, highly efficient and very user friendly".
Showcasing their standard of excellence, they've shared a beautiful lamb dish for you to cook at your place.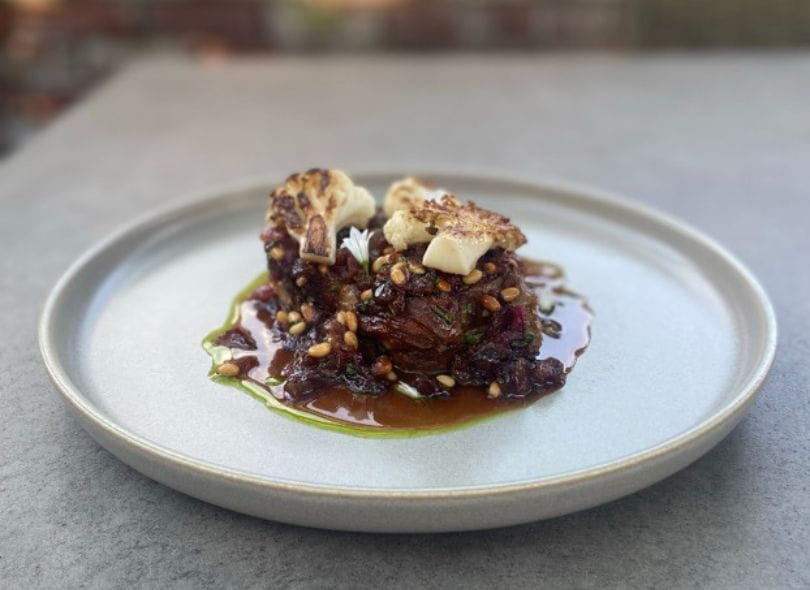 Lamb rump with caramelised cauliflower and agrodolce sauce
Lamb
4 Lamb rump 225g

Agrodolce sauce
2 Red onion diced
100g Brown sugar
50g Raisins
50g Dried currants
20 mls Balsamic vinegar
20g Chopped chives
20g Pine Nuts
Roasted cauliflower
1 medium cauliflower
Preheat oven to 180°C. Heat medium size pan and drizzle with cooking oil, salt skin and sear skin side down until golden brown. Transfer lamb to a baking tray and cook for 20-25 minutes for medium. Reserve pan with lamb fat.
Prep cauliflower by cutting into florettes. Using the same pan the lamb was seared in, place cauliflower and colour in batches then transfer to a baking tray and roast for 15 minutes until tender but firm to bite.
Dice red onion and add to a medium size pan with a drizzle of oil. Cook onion out until it starts to caramelize. Add brown sugar and let melt and bubble almost to a caramel.
Pour Balsamic Vinegar in and stand back, this will stop the cooking of the sugar.
Now add raisins, currants and pine nuts and cook out on a low heat for 2 minutes.
Mix the chives just before serving.
Let the lamb rest for 10 minutes then carve and serve with roasted cauliflower and agrodolce sauce.
Safe to say, if you're in the Manawatū area, Nero needs to be your next restaurant destination. The reputation of their incredible team speaks for itself.
Ready to connect?
Check out the connection process, to know what choices you'll need to make as part of getting connected to natural gas.
Submit your natural gas connection application today. Our customer team will then ring you to confirm a few more details and progress your application.
Want to know more?
If you've had a good look around our website and still have questions let us know what you'd like more information about.