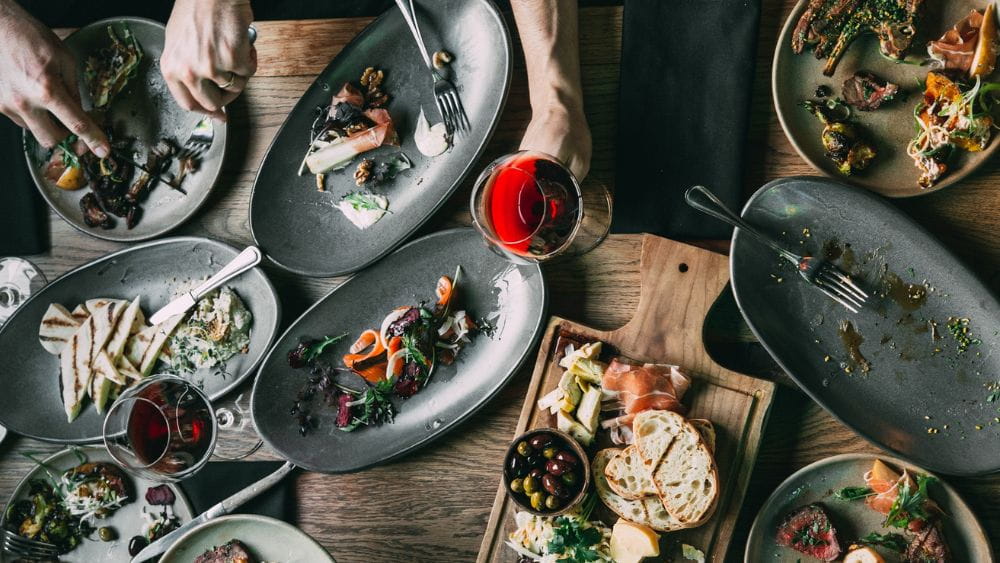 Get a fresh taste of new plymouth
When you face hurdles to getting out of the house—whether it's cold nights or busy days—give yourself a break from the routine by making the most of this region's world-class eateries. Spend an evening lingering with friends in Snug Lounge's covered courtyard, or start the day with an early morning catch-up over coffee and pastries. If you want to branch out from the old favourites, here's a brief list of some gas-powered eateries you may not have tried.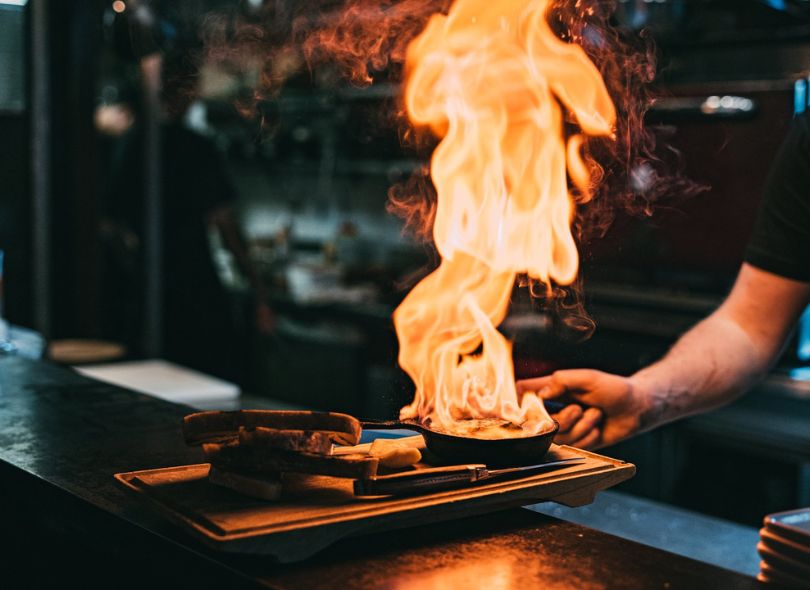 Credit: Social Kitchen
Whether you're after a slow-cooked lamb shoulder, gnocchi or the iconic flaming halloumi (yep—haloumi that's literally on fire), Social Kitchen will make you feel warm inside and out. This bistro caters to groups little and large in the former Salvation Army Citadel, pairing old hardwood floors with rustic-meets-modern décor. They have a mouth-watering selection of large and small plates that are perfect for sharing.
They even have their own beer on tap, a wonderful wine list and a scrumptious selection of cocktails and sweet treats to finish off the evening.

40 Powderham St, New Plymouth
(06) 757 2711
www.social-kitchen.co.nz
Instagram: @Social_Kitchen
Facebook: @socialkitchen.nz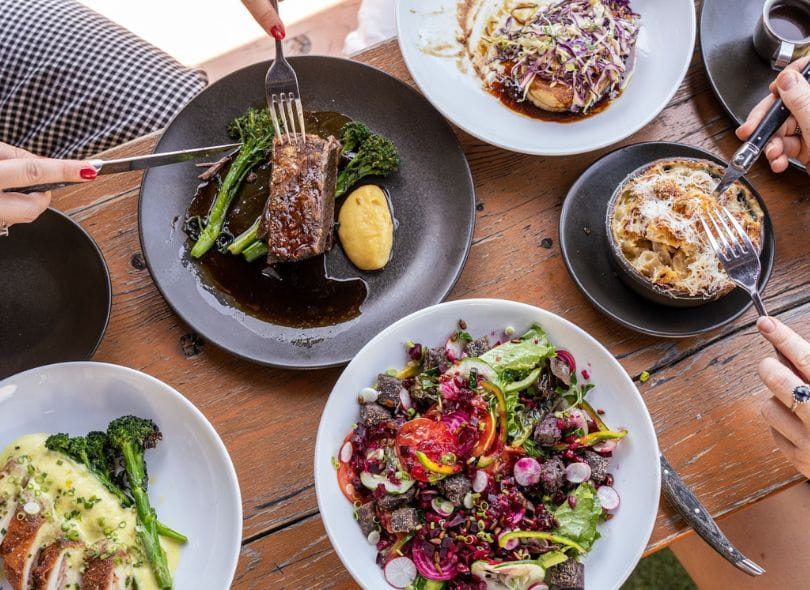 Credit: Meat and Liquor by Frederics
If you're a carnivorous beer-drinker, this gastro pub will earn itself a special place in your heart. The literally named Meat and Liquor is ranked New Plymouth's No. 1 steakhouse. It offers craft brews and a great selection of wine and cocktails to accompany a hearty menu of "honest food." Burgers, loaded fries, calamari, scotch fillet and Louisiana fried chicken are among the favourites you'll find sizzling in the kitchen.
The restaurant occupies the upstairs of a century-old Georgian building that is a hub for hospitality. Check out their website for the latest perks of being a member of their loyalty club.

34A Egmont Street Entrance on King Street, New Plymouth
(06) 759 1227
www.frederics.co.nz
Instagram: @frederics34
Facebook: @fredericsbar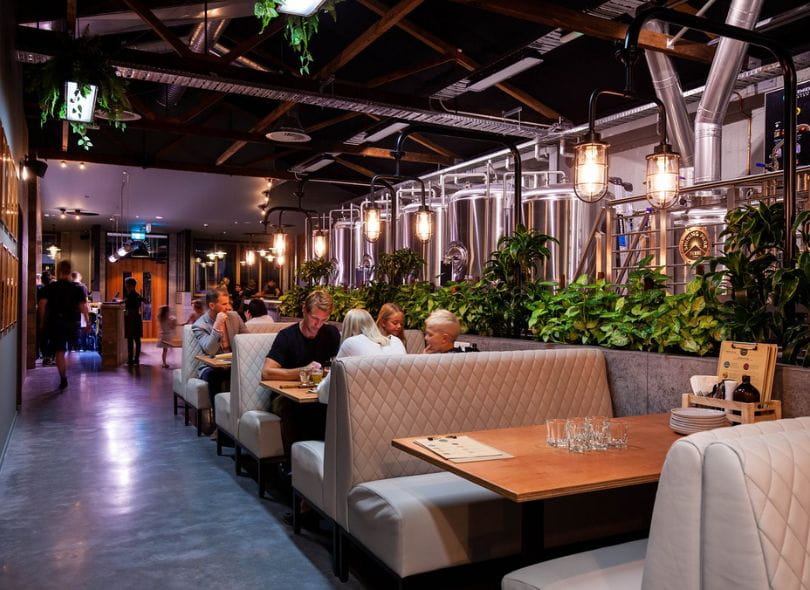 Credit: Shining Peak Brewery
It doesn't get more local than this. From the familiar silhouette on its logo to local musicians playing the Sunday Sessions to their monthly donation to local organisations, Shining Peak Brewing is all about Taranaki. You can sip a brew on site or order a case to enjoy wherever you find yourself.
Head chef Freddie Ponder's menu includes helpful suggestions to pair just the right drink with each dish. Fancy a flat iron steak? Try the Taranaki Amber with that. The chicken bites with Korean-style glaze go nicely with the Petite Pegasus Session Hazy.
Brew themes continue on the dessert menu, where house made beer ice cream makes cameo appearances alongside Octopus Clamp donuts, lemon ice blocks with honeycomb, and salted cashew ice cream.

59 Gill Street, New Plymouth
(06) 927 3133
shiningpeakbrewing.com
Instagram: @shiningpeakbrewing
Facebook: @shiningpeakbrewing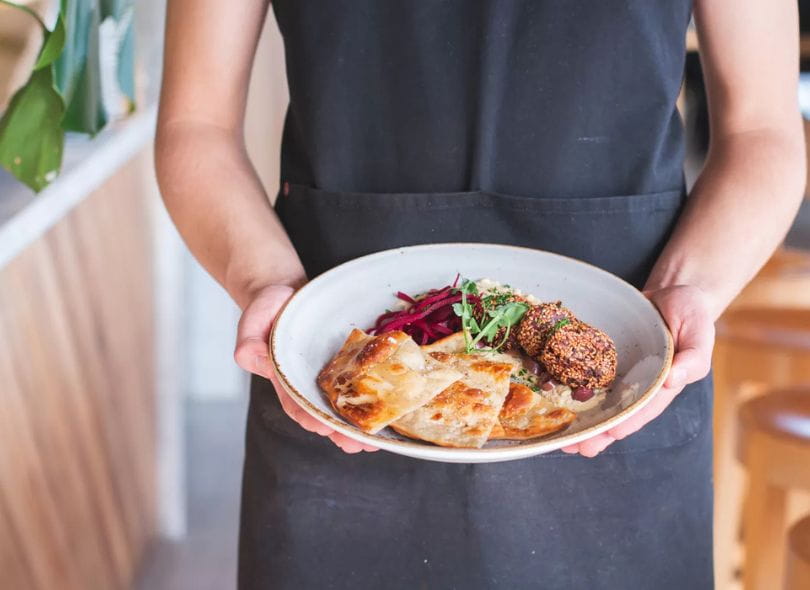 Credit: Monica's Eastery
Whether you're a morning person who's ready for your flat white at first light, or someone who'd rather meet for something bubbly noonish, Monica's is a great destination. They offer healthy, scrummy breakfast and lunch options in a relaxed environment near the waterfront. Monica's is open early, and they serve up a wide range of drinks from the sparkling to the spicy.
The light-filled venue also has outdoor seating for a sunny Sunday brunch.
The café gets its name from Monica Brewster, a local pioneer whose legacy includes the neighbouring art gallery. She had a passion for the community and for beauty, so we think she'd approve.

42 Queen St, New Plymouth
(06) 759 2038
monicaseatery.co.nz
Instagram: @monicas_eatery
Facebook: @monicaseatery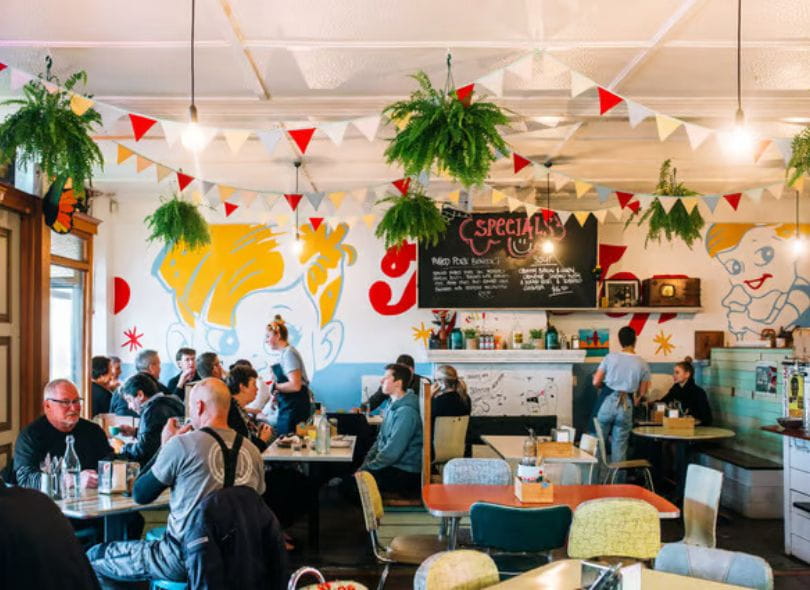 Credit: Neat Places
Would you like some nostalgia with your sandwich and cuppa? The Federal Store specialises in brunch and lunch, boasting a seasonal menu and fresh offerings baked on site. It channels a 1950s vibe with its retro furniture and a vintage Tip Top mural that overlooks the former ice cream parlour. The cabinets are packed with sweet slices and with bagels, rye and croissants overflowing with fresh greens and hearty meats.
The establishment is also a caffeine-lover's dream. In founder Jeremy Burton's former life, he was factory manager and barista trainer for Havana Coffee in Wellington. He's infused that coffee nous into The Fed, which is their own house blend.

440 Devon St East, Strandon, New Plymouth
(06) 757 8147
www.thefederalstore.com
Instagram: @thefederalstore_np
Facebook: @TheFederalStore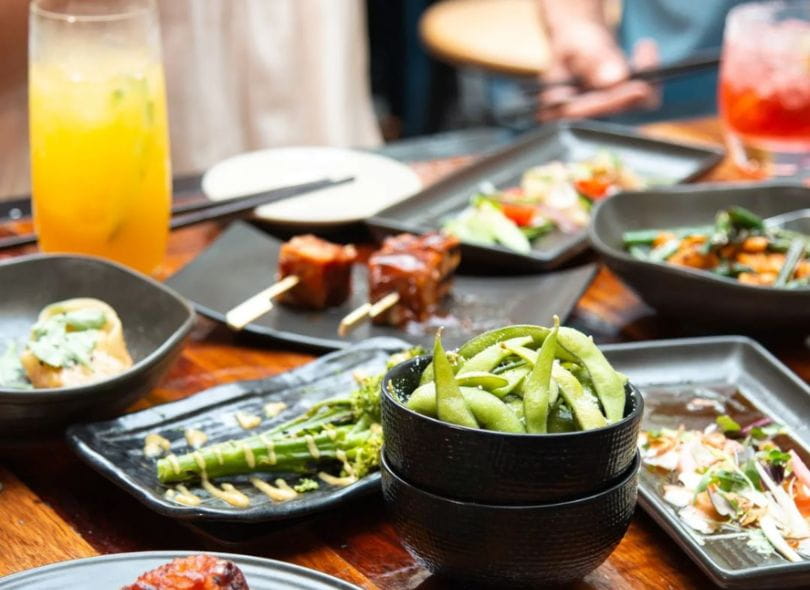 Credit: Snug Lunge
If you're overdue a night out, here's an option to pop on your list. Snugly located in the heart of the West End Precinct, this Japanese-inspired cocktail lounge is a sensory delight. From staples like chicken karaage and sushimi to fun new twists—ever had a Japanese taco?—the Snug Lounge has more options than you could chop a stick at.
The drinks menu also has a great mix, from your plum wine and sake to a lychee bellini. You can dine inside or, if you'd like a little more space to gather, enjoy the ambience of the covered courtyard.

124 Devon Street West, West End Precinct, New Plymouth
(06) 757 9130
snuglounge.co.nz
Instagram: @snuglounge
Facebook: @snugloungenp
No matter the time of year New Plymouth's restaurant scene has something to offer, these are just a few – explore them for yourself. With gas flowing well into the future you'll be able to enjoy superb restaurant experiences for years to come.
Explore the Comfort Zone.
Ready to connect?
Check out the connection process, to know what choices you'll need to make as part of getting connected to natural gas.
Submit your natural gas connection application today. Our customer team will then ring you to confirm a few more details and progress your application.
Want to know more?
If you've had a good look around our website and still have questions let us know what you'd like more information about.