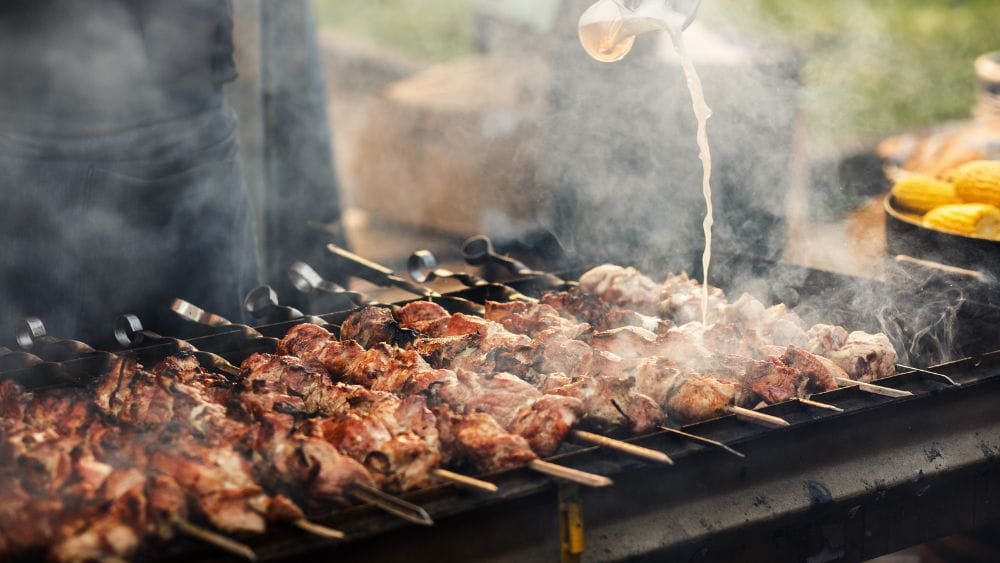 Bbq tips from logan brown
In the heart of Wellington city, you will find a special dining experience with Logan Brown. Situated in a historic bank building on funky Cuba Street, the restaurant is a Wellington institution, its doors having been open for 26 years.
A real love for Aotearoa and all it has to offer is what drives this team, and it shows in their quintessentially New Zealand dining experience. "We are proud to represent the best of what our people and country produces ethically and sustainably." they say.

With a desire for guests to share their pride for New Zealand and our enviable produce, dining at Logan Brown is a memorable, Kiwi dining experience.

The tight-knit team love local, sustainable produce, welcoming the seasons by adapting their menu to the freshest ingredients available. Their care for the land we share, the community and the environment is shown through their use of ethical ingredients such as free range and fair trade and long term relationships with producers.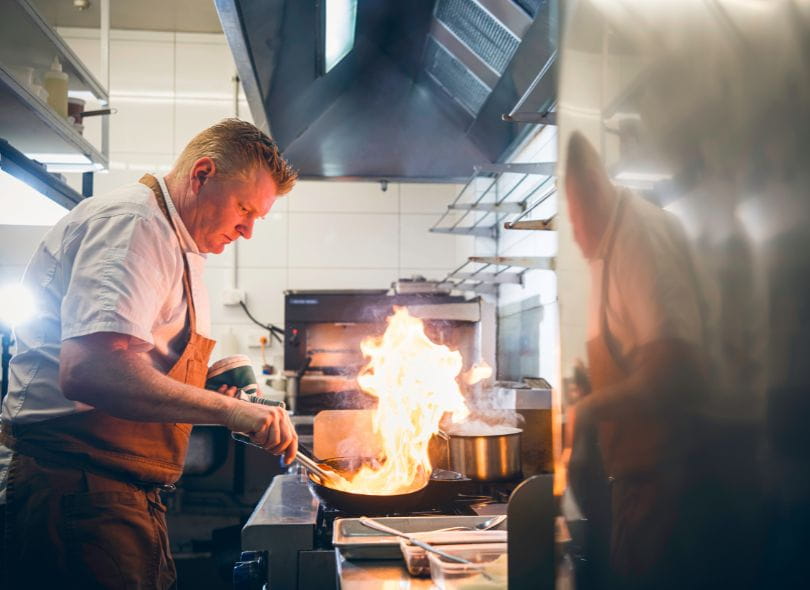 Amidst their stunning menu creations, you'll find them using a classic Kiwi cooking skill that is proving itself in the premium dining arena – grilling!

When Co-Owners and Chefs Steve Logan and Shaun Clouston aren't in the kitchen of their iconic restaurant they love to get together around the grill with family and friends. Here's some of their cooking tips:
Barbeque Tips
Clean your barbecue the day before and check you have plenty of gas, charcoal or wood.
Gather your favourite tongs, flipper and basting brush.
Line up what you are going to grill and prioritise according to its grilling time and let the meat have time to lose its chill.
Have your oven on a low temperature to keep items warmed while the remainder are cooking.
Brush your food with oil and season well with salt and pepper.
Have your grill on high and seal in the juices and obtain a nice colour. Finish slowly on a cooler part of the grill.
Don't turn the food all the time. Leave it to cook turning just once or twice to cook evenly on all sides.
Cover large items of meat with tin foil and let rest on an oven tray to allow juices to distribute the fibres to relax and the cooking to finish.
Have all the salads, sauces, side dishes laid out on the table ready for the presentation of the BBQ dishes.
As well as these top-class tips, they have treated us to a delicious recipe for you to try on your own BBQ.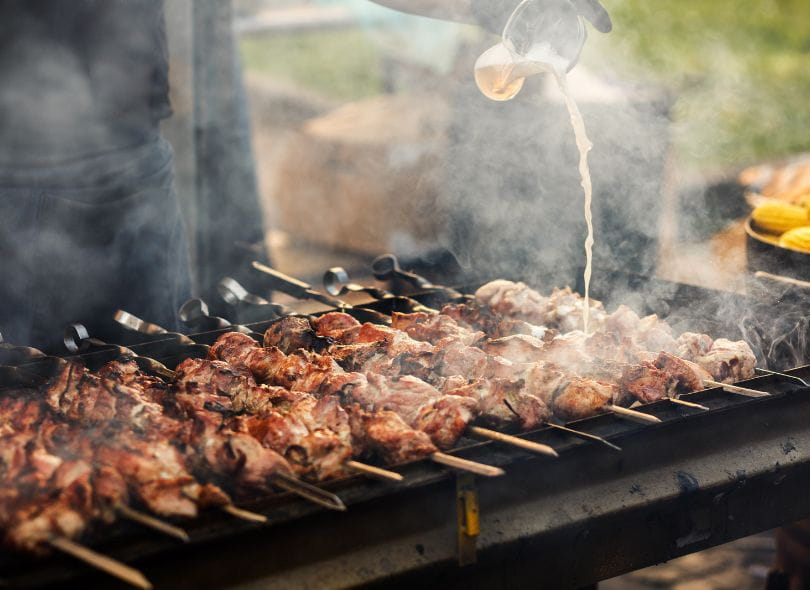 BBQ Lamb Tagine Kebabs with Turmeric Yoghurt
This beautiful lamb recipe from Logan Brown yields 24 kababs.
Lamb Tagine Kebabs
2 x Lamb Rumps 700gms
½ Tbl Ginger Powder
1 ½ Tbl Cumin Powder
½ Tbl Smoked Paprika Powder
1 tsp Cinnamon Powder
⅓ Cup Fresh Chopped Mint (to serve)
Firstly, soak small bamboo sticks in water to eliminate burning when cooking. Cut the lamb rumps into skewer size slithers. Remove any silver skin that is evident. For the tagine rub, mix all the powdered spice together thoroughly. Take about ⅓ of the spice rub (keep the rest for another day) and work through the lamb slithers. Now skewer through the pre-soaked bamboo skewers with the spiced lamb. Refrigerate overnight for maximum flavour development.
Using a skillet, sauté pan or BBQ flat top, heat up to high heat. Lightly season the kebabs with salt and pepper, brush with a little oil and cook for approximately a minute on either side. Let the kebabs rest for two minutes, then brush with the turmeric yoghurt. Place on a serving platter, sprinkle over the fresh mint and serve.
Tumeric Yoghurt
1 Cup Strained Natural Yoghurt
1 tsp Turmeric Powder
Squeeze of Lemon Juice
Salt and Pepper to taste
Place the strained yoghurt in a bowl, add the turmeric powder, squeeze of lemon juice and season with salt and pepper to taste.
Enjoy!
Ready to connect?
Check out the connection process, to know what choices you'll need to make as part of getting connected to natural gas.
Submit your natural gas connection application today. Our customer team will then ring you to confirm a few more details and progress your application.
Want to know more?
If you've had a good look around our website and still have questions let us know what you'd like more information about.