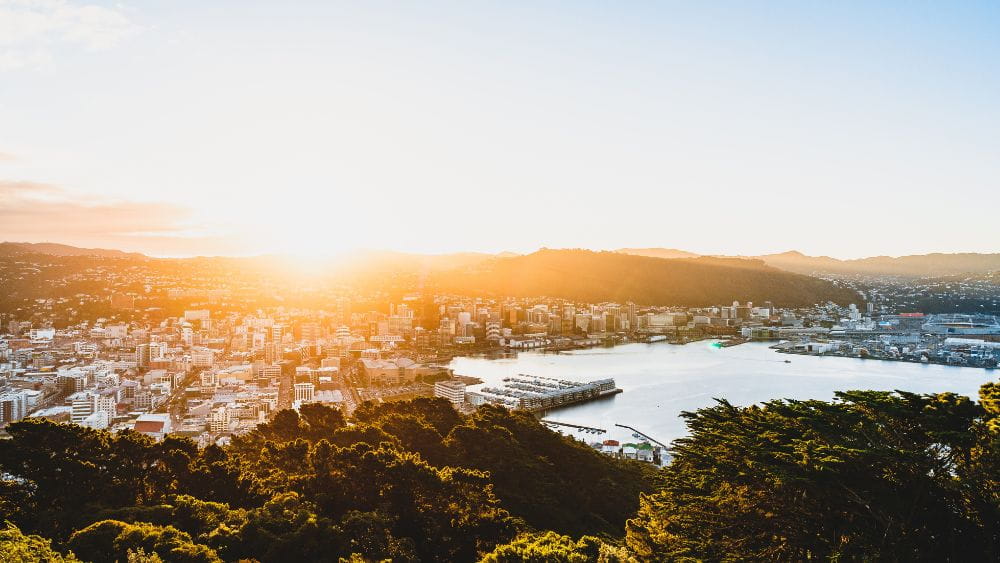 A guide to New Zealand's culinary capital - Wellington
A reputation for being the culinary capital of New Zealand is no short feat, but Wellington does it with ease. With its bold claim of more foodie spots per capita than New York City, your restaurant/café options are endless. If you're on the hunt for a new brunch spot, a restaurant for a special occasion or a place for a drink with friends, read on to see some of our gas-powered recommendations.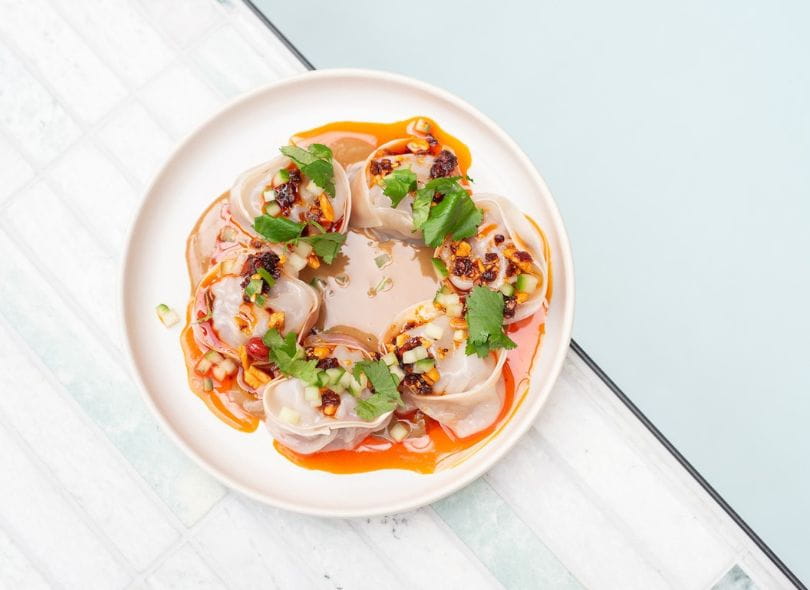 Photo: Thanks to Mr Go's
Born out of the story of a garden in the 1800s owned by Mr. Ah Go in Mount Cook, Mr Go's is a sweet in-between of Chinese and Western cuisine.

Recently moving to Eva Street, their new restaurant seats 140 diners and has a large all-weather courtyard. With a selection of individual meals and more share-style plates, as well as a large range of beverages on offer, Mr Go's is the perfect place for a friend's night out.
For those post-work catch-ups, try popping into the restaurant during their "Go's Happy Hours" for deals on drinks and selected items.

3 Eve Street, Te Aro (Hannah's Laneway)
04 384 3488
mrgos.co.nz
Facebook: facebook.com/mrgos
Instagram: instagram.com/mrgosnz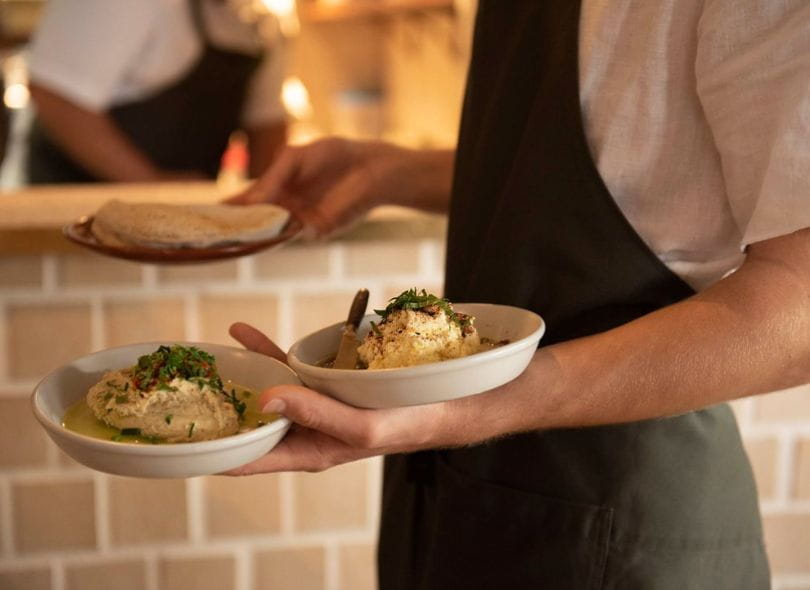 Photo: Thanks to Kisa
In the heart of the city on Cuba Street, you'll find Kisa.

Kisa opened in 2022 and is a popular option for city dining. Combining the flavours of Turkey and the Middle East, Kisa's menu offers mouth-watering mezze and larger plates.

A sure flavour extraordinaire and perfect for sharing, Kisa should be in your calendar. Make sure to try some of their amazing dips, paired with their house made pita these are to die for.

With the option of a "Trust the Chef" menu for groups of 12 or more, take the meal choosing off your radar and allow the chef to curate an incredible set menu for your next special occasion.

195 Cuba Street, Te Aro
021 449 820
kisarestaurant.co.nz
Facebook: facebook.com/kisawellington
Instagram: instagram.com/kisa_wgtn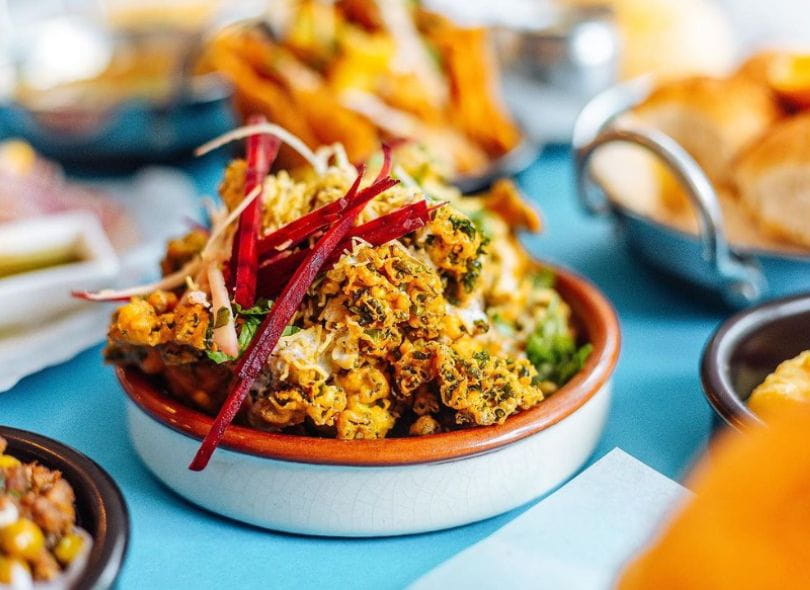 Photo: Thanks to Chaat Street
Owner and chef Vaibhav Vishen is changing how we see Indian cuisine with Chaat Street. With a evolving menu, you will experience the heart of Indian flavour in street-food style.

A sharing menu at its best, Chaat Street will keep your taste buds on edge and wanting more, with items catering to vegetarians, pescatarians and meat lovers.

A large selection of sharing plates is on offer here as well as alcoholic and street-style beverages.

You'll find Chaat Street on the corner of Willis and Dixon Street, with its consistent stream of lunch and dinner guests.

171 Willis Street, Te Aro
04 213 6736
Facebook: facebook.com/chaatstreetwlg
Instagram: instagram.com/chaatstreetnz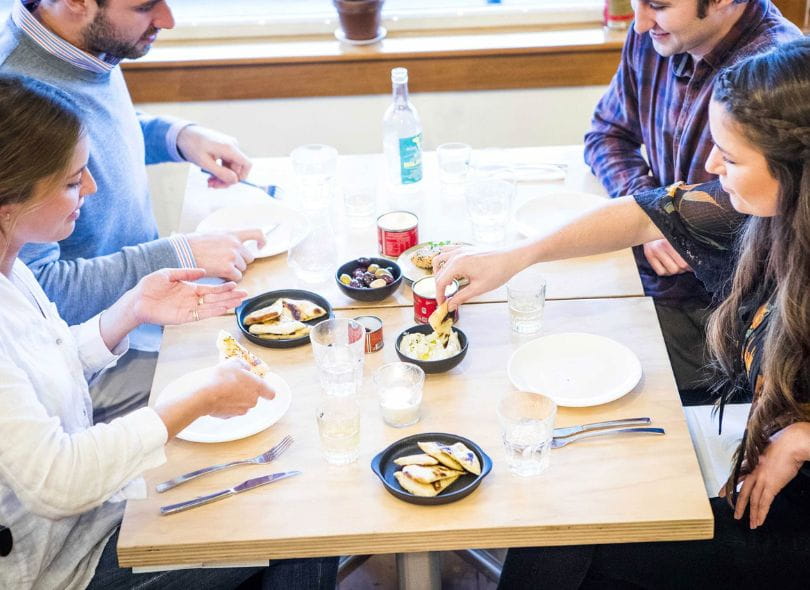 Photo: Thanks to Oikos
The name Oikos, relates to three distinct concepts - the family, the house and the home, and is a true testament to the heart of this restaurant found on Broadway, Miramar. Owner and Chef Theo Papouis says Oikos is a tribute to his family, travels and heritage.

With guests being invited into the restaurant in the same manner they would into their own home, it's no wonder Oikos is a popular option in Wellington.

Incorporating New Zealand and Greek ingredients together, Oikos makes simple food with excellence.

A stunning sharing menu of salads, meats and starters, you'll be sure to have great conversations over fantastic food here.

If you're after a home away from home, experience Oikos.

382 Broadway, Miramar
022 480 0170
oikos.co.nz
Facebook: facebook.com/oikoshellenic
Instagram: instagram.com/oikoshellenic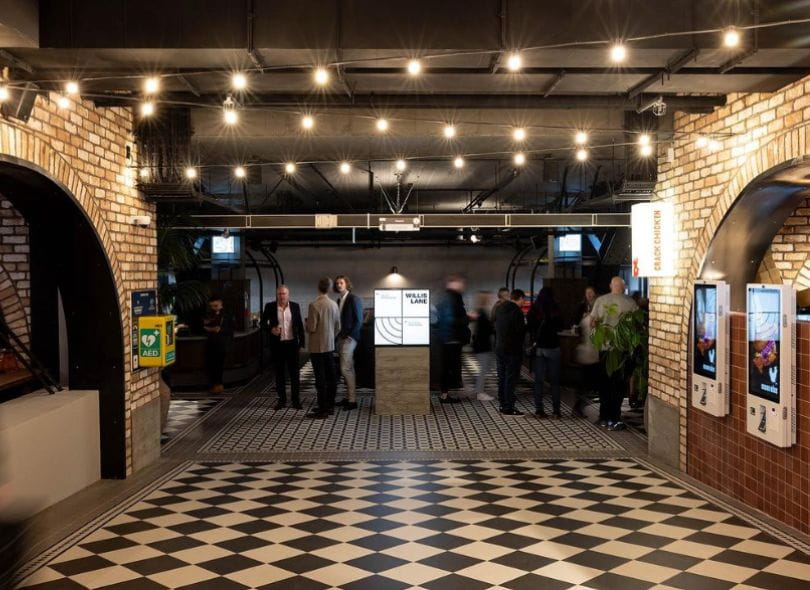 Photo: Thanks to Willis Lane
An underutilised mall for years has turned into an underground centre of food, dining and entertainment. Willis Lane is a one-stop shop for all your night-out needs.

A collection of restaurants, arcade games and bowling alleys, as well as a centre for artwork viewing and karaoke, Willis Lane ticks all your boxes and is already a popular choice for many in the Wellington region.

Open for all during the day, but strictly R18 after 8pm, this is an all-rounder option everyone gets to enjoy. There are fourteen food vendors for your perusal, offering a variety of fun-filled, friendly meals perfectly made to accompany an entertaining night out with your friends.

Found at the very top of Willis Street and easily accessible by foot, car or public transport, Willis Lane has your next night out all in one place.

1 Willis Street, Wellington
willislane.nz
Facebook: facebook.com/willislanenz
Instagram: instagram.com/willislane_nz
Being central to the North and South Island, if you find yourself in the Wellington area, you will not be running short of food, dining and entertainment options to experience.

Planning a night out in Wellington? See for yourself how the name "Culinary Capital" came to be. With gas expected to flow well into the future, you'll be able to continue to enjoy amazing gas-powered restaurant experiences.
Ready to connect?
Check out the connection process, to know what choices you'll need to make as part of getting connected to natural gas.
Submit your natural gas connection application today. Our customer team will then ring you to confirm a few more details and progress your application.
Want to know more?
If you've had a good look around our website and still have questions let us know what you'd like more information about.