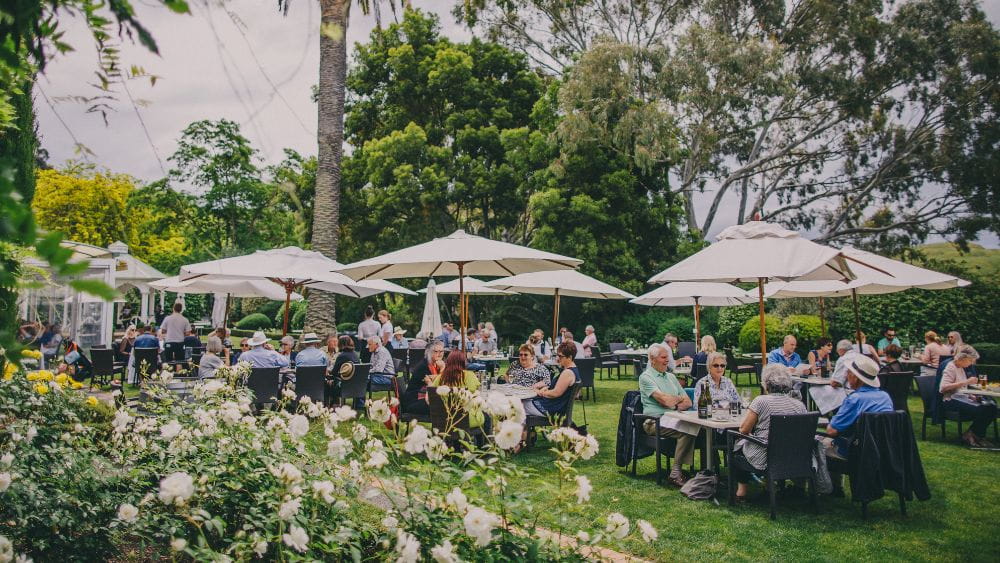 A guide to Hawke's Bay's dining scene
Hawke's Bay is well known for its beaches, wineries, and excellent restaurants. So, whether you're in the mood for fine dining, pastries and treats or something a little more casual, read on for our top picks for gas powered eateries in the bay and add them to the list for your next trip.
Hawke's Bay has been through a lot this past year, so get out and support their incredible foodie offerings.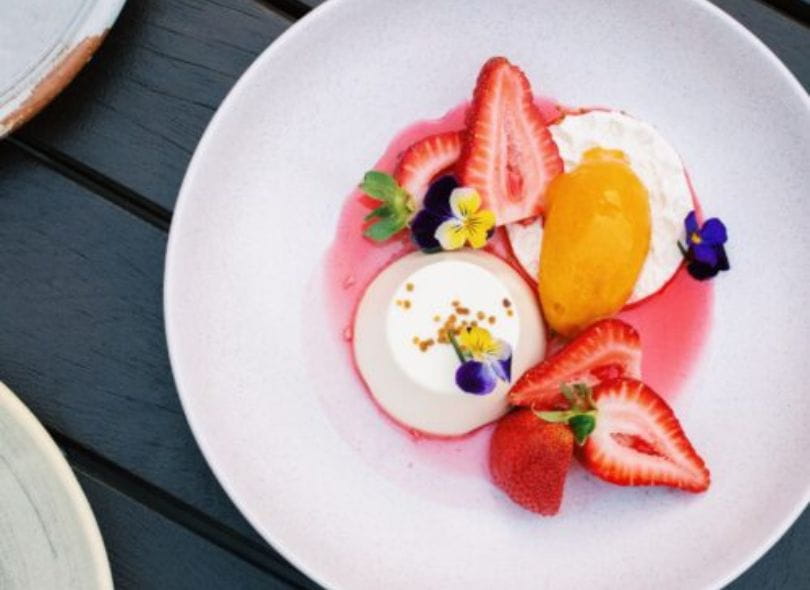 Photo: Malo
Malo
Based in the heart of Havelock North Village, Malo's menu has a sophisticated, modern twist emphasising local, seasonal flavours. With impressive day and night menus, an array of local, national, and international wine and beer and a fantastic drinks menu to match (gin-tasting trio, anyone?), Malo is a must-visit. Head Chef Bert van de Steeg started his culinary journey in the Netherlands, gaining experience in a range of fine dining and Michelin-star restaurants. As a result, his menus have European and Dutch influences while incorporating New Zealand and local cuisine that Malo restaurant has become renowned for.
4 Te Aute Road, Havelock North
06 877 2009
malo.co.nz
Facebook: @eatatmalo
Instagram: @eatatmalo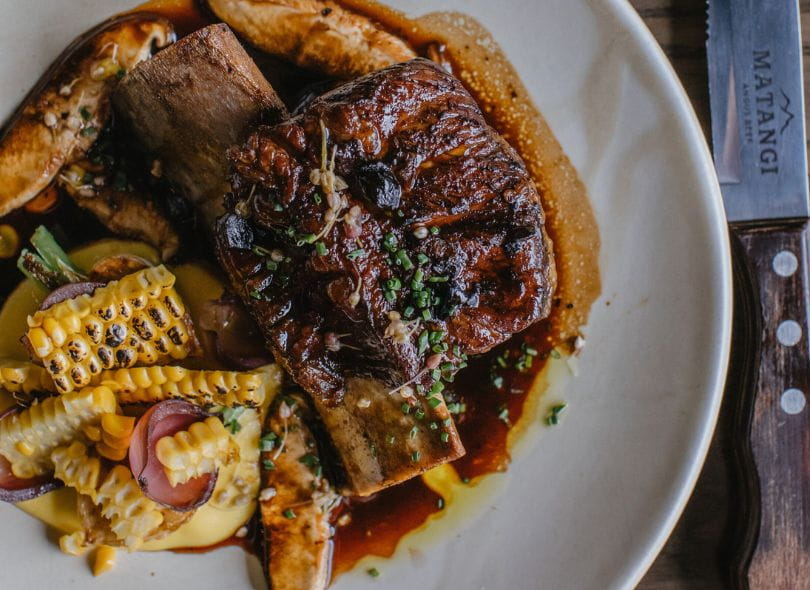 Photo: Central Fire Station Bistro
Central Fire Station Bistro
With an evolving, seasonal menu, this restaurant offers delicious French and Italian-inspired food and an all-local wine list. The owners also run next door's Flora's Cake Studio, filled with cakes, pastries and scones, and whose decadent brûlée, tarts and mousses round out the menu at Central Fire Station. Set in one of Napier's most impressive art-deco buildings, this has become a destination for locals and visitors alike.
163 Tennyson St, Napier South
06 650 1115
centralfirestation.co.nz
Facebook: @CFSNapier
Instagram: @centralfirestation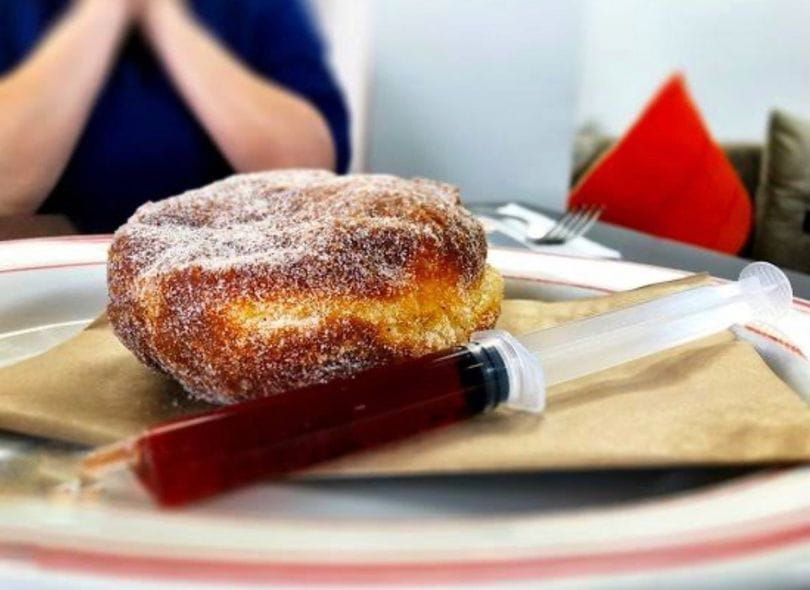 Photo: Mister D
Mister D
A relaxed eatery serving breakfast, brunch and dinner in a bright, contemporary space, Mister D makes their bread, pasta, and pastries daily. It describes itself as offering 'great service, no fuss'. Breakfast favourites include avocado on toast with locally made feta and seasonal food and wine matches on the evening menu. There is even an intriguing Baker's Corner with 'D-doughnuts' equipped with sauce-filled syringes of custard, jelly or chocolate custard, or boozy adults-only choices of Hennessy Cognac Custard, Stolen Dark Rum and Chocolate, or 42 Below Manuka Honey Vodka Jelly. With mains that range from ceviche, octopus, or bone marrow ravioli to the crowd-pleasing corn fritters with bacon and maple syrup, there is undoubtedly something for everyone here.
47 Tennyson St, Napier
06 835 5022
misterd.co.nz
Facebook: @misterddining
Instagram: @misterddining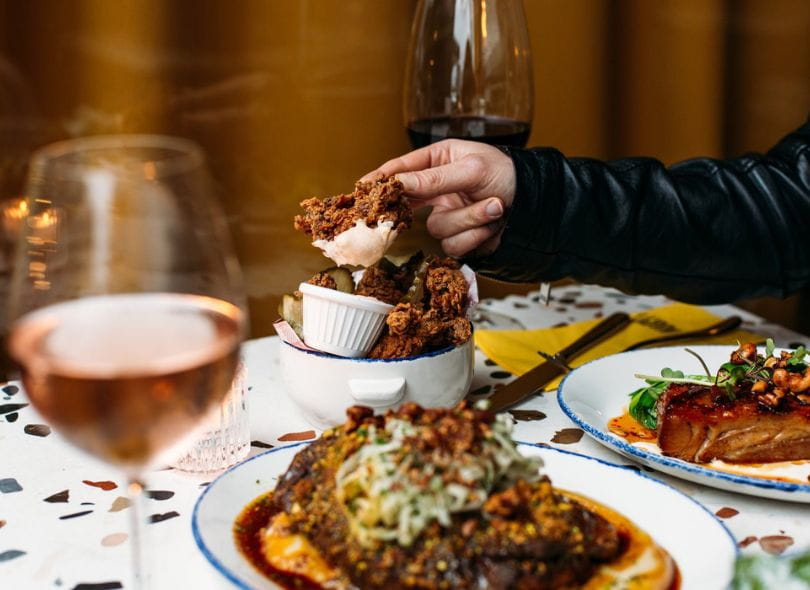 Photo: Mary's
Mary's
Described as a neighbourhood restaurant in the heart of Havelock North village, this bistro's menu is full of nostalgic favourites and their delicious twists. With an extensive menu, set menu options (catering for vegan and vegetarian choices, too) and plenty of allergy-friendly choices throughout, Mary's needs to be on your list to visit. Born from a love of warm, generous hospitality and keeping the neighbourhood spirit alive, Mary's is perfect for a glass of wine after work, a cocktail before a movie, a quick bite, a plate to share, or a leisurely dinner late into the evening. You can perch up at the bar, get cosy in a booth, or watch the world go by from their outdoor patio. Enjoy!
15 Joll Road, Havelock North
06 650 7770
marys.co.nz
Facebook: @maryshavelocknorth
Instagram: @maryshavelocknorth
Photo: Pacifica Restaurant
Pacifica Restaurant
With a six-course degustation-only menu that changes daily, Pacifica offers an authentic trust-the-chef experience and is open for dinner service only. Run by Chef Jeremy Rameka with partner Natalie Bulman; it's easy to place your trust in this local institution - Cuisine magazine has recognised Pacifica as the country's best regional restaurant in 2015, 2016 and 2019, and the best restaurant overall in 2017. Balancing seafood and meat throughout the menu and with a 'stubbornly' Pacific influence, the restaurant is set in a blue bungalow with 30-35 seats for an intimate experience. Sadly, for us Jeremy and Natalie are calling time on Pacifica in 2025, so make sure you tick it off your list sooner rather than later.
209 Marine Parade, Napier
06 833 6335
pacificarestaurant.co.nz
Facebook: @pacifica-restaurant-napier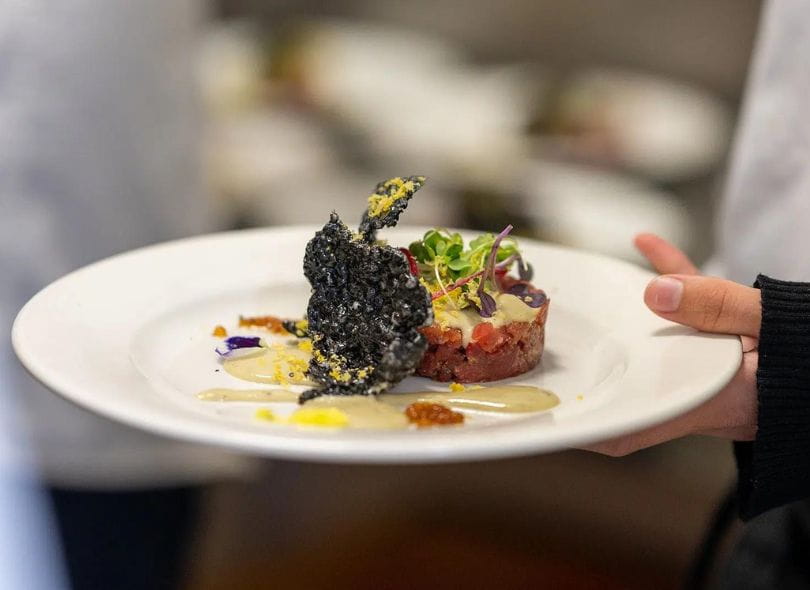 Photo: Mission Estate
Mission Estate
Established in 1851, Mission Estate is New Zealand's oldest winery, hosting cellar-door tastings in their elegantly restored seminary building. The restaurant is set in a stunning vineyard in the Taradale Hills and offers contemporary fine dining with a European influence. Offering lunch, dinner and set menus, with a children's menu for those ages 12 and under. With an ever evolving seasonal menu, there's always tasty options for starters, entrees and mains: plus selection of 'table' to share with your guests and an impressive range of cheeses —a must for tourists and locals alike.
198 Church Road Napier, Hawke's Bay
06 845 9354
missionestate.co.nz
Facebook @missionestate
Instagram @missionestate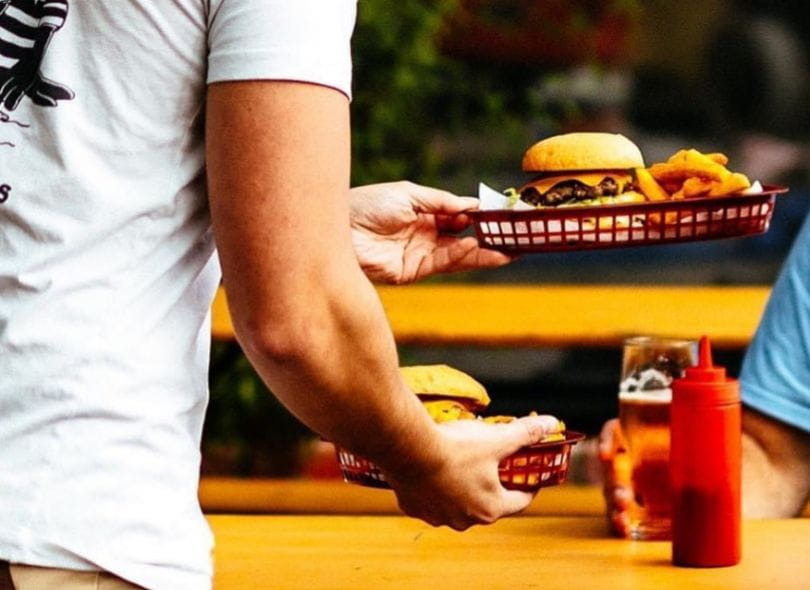 Photo: Brave Brewing
Brave Brewing
Launched in late 2014, Brave Brewing in Hastings, is a small, award-winning brewery. Describing themselves as your friendly neighbourhood brewery, their taproom menu has something to suit everyone. They serve food that pairs well with beer (of course) such as burgers, wings, hotdogs and more, as well as fresh beautiful salads, and small plates to share. Their vegan burger is incredibly popular, and they have several gluten free options as well. Passionate about using organic produce, they have even partnered with Waipawa Butchery to create a custom-made frank that's served in their hotdogs.

Although Brave Brewing is a brewery/taproom, making and pouring their own house made beers, they also have a great list of guest craft beer from around the country, local and boutique wine and cider, as well as a range of sodas, kombucha and organic juices.

205 Queen Street East, Hastings
027 239 3546
bravebrewing.co.nz
Facebook: @bravebrewingco
Instagram: @bravebrewingco
The beautiful Hawkes Bay is easy to get to from all main centres - roughly an hour's flight from Wellington or Auckland, an hour and a half flight from Christchurch, or a four-hour drive from Wellington if you're in the mood for a road trip. No matter how you get here, you'll be dining in style with many impressive eateries, the above are just a few – explore the region for yourself.

With gas flowing well into the future you'll be able to enjoy superb gas-powered restaurant experiences for years to come.
Ready to connect?
Check out the connection process, to know what choices you'll need to make as part of getting connected to natural gas.
Submit your natural gas connection application today. Our customer team will then ring you to confirm a few more details and progress your application.
Want to know more?
If you've had a good look around our website and still have questions let us know what you'd like more information about.