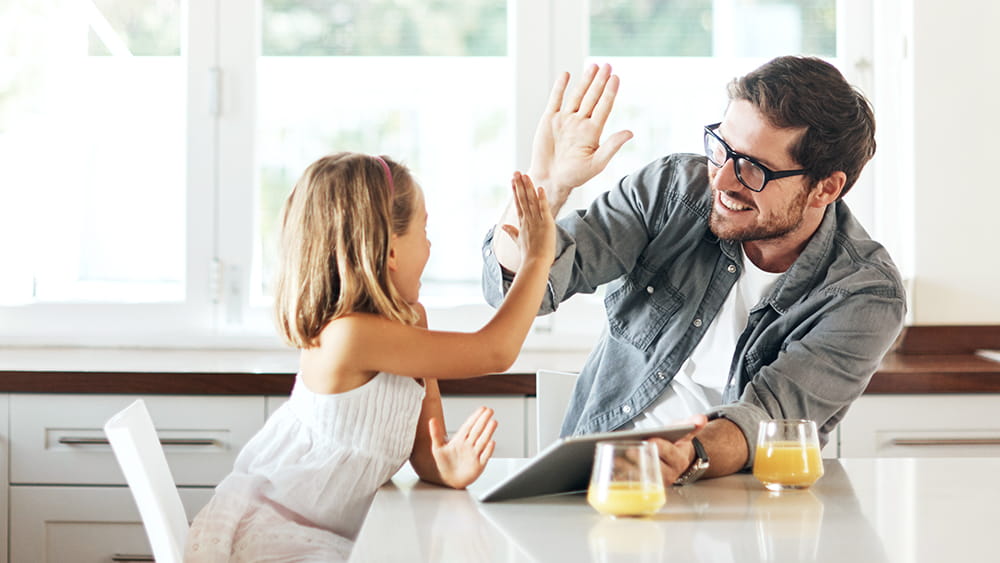 Connect to gas for free
We think everyone deserves a little (or a lot of) natural gas in their life, so we're connecting as many people as possible for free – saving you around $2,000 in connection costs. If you live in Wellington, Taranaki, Hawke's Bay or Manawatu and meet the criteria, you can apply for a free natural gas connection. That's a great head start toward getting the ultimate in comfort, control and cost at your place.
In brief, the free connection criteria is based on these three factors:
Your home is situated within 40 metres of the nearest gas main in your street
You will connect either gas hot water or central heating (or both!)
Access between the gas main in your street and your home is uncomplicated
You can find out more about connecting to gas for free over here.
Once you have a free gas connection, do you know just how many things in your home can be powered by natural gas? Power up your hot water, heating and cooking - both indoors and outdoors. In fact, natural gas can take care of around 70% of a home's energy needs. Think endless hot baths and showers along with luxurious whole-home heating. You can cook like a professional with the controlled instant flame and visible heat of gas. And outdoors, connect your pool and spa heating, along with gas fires and bbqs.
And natural gas is affordable. At around one third the price of electricity per energy unit, the more natural gas you use instead of electricity, the more you can save on your energy bills.
Check your address now to see if you could connect for free.
Check your address now to see if you could connect for free.
Further information
Are you based in Wellington, Taranaki, Manawatu or Hawke's Bay? You may be able to connect your home to gas for free with The Gas Hub.
Enter your address in our gas checker for an instant result on whether you're within the free gas connection range!
We also have a very useful hot water cost comparison tool that compares upfront and running costs within our natural gas network regions. Find out whether a natural gas, electricity, LPG, or solar hot water system could be the right solution for you. Try our hot water cost comparison tool now.
Ready to connect?
Check out the connection process, to know what choices you'll need to make as part of getting connected to natural gas.
Submit your natural gas connection application today. Our customer team will then ring you to confirm a few more details and progress your application.
Want to know more?
If you've had a good look around our website and still have questions let us know what you'd like more information about.