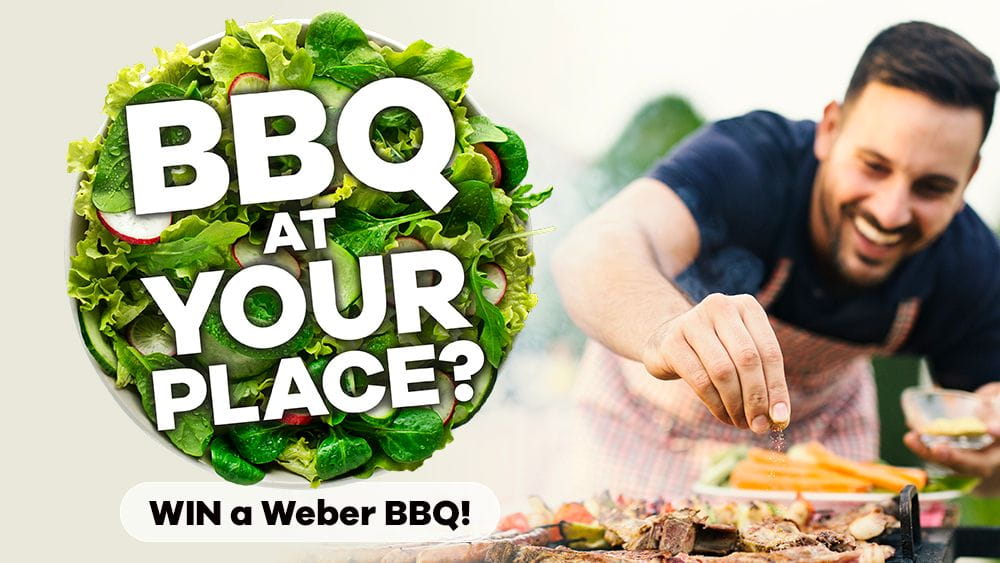 BBQ at your place?
COMPETITION CLOSED 31 JANUARY 2021. Make your outdoor living sizzle this summer. The Gas Hub is excited to give you the chance to win one of four Weber Family Q3200 BBQs worth $1019.
Supplied by the lovely folks at Turfrey, you'll have the choice of a natural gas-powered Weber for reliable grilling 24/7, or an LPG-powered model.
Get the BBQ going at your place and invite your mates over for fun in the sun this summer!
If you fancy yourself as the ultimate entertainer, read more on how natural gas can power your backyard oasis.
Further information
Are you based in Wellington, Taranaki, Manawatu or Hawke's Bay? You may be able to connect your home to gas for free with The Gas Hub.
Enter your address in our gas checker for an instant result on whether you're within the free gas connection range!
We also have a very useful hot water cost comparison tool that compares upfront and running costs within our natural gas network regions. Find out whether a natural gas, electricity, LPG, or solar hot water system could be the right solution for you. Try our hot water cost comparison tool now.
Ready to connect?
Check out the connection process, to know what choices you'll need to make as part of getting connected to natural gas.
Submit your natural gas connection application today. Our customer team will then ring you to confirm a few more details and progress your application.
Want to know more?
If you've had a good look around our website and still have questions let us know what you'd like more information about.
16

Visit The Gas Hub at the Manawatu Home and Lifestyle Show 23-25 July in Palmerston North. Gold coin entry!

21

Share your emoji stories that tell us the best way to celebrate #WellingtonDay weekend! Terms & Conditions apply.

31

There has been plenty of talk surrounding the future of gas energy in New Zealand with the release of the Climate Change Commission draft report to Government. Some of you may have asked "is this the end for gas?"