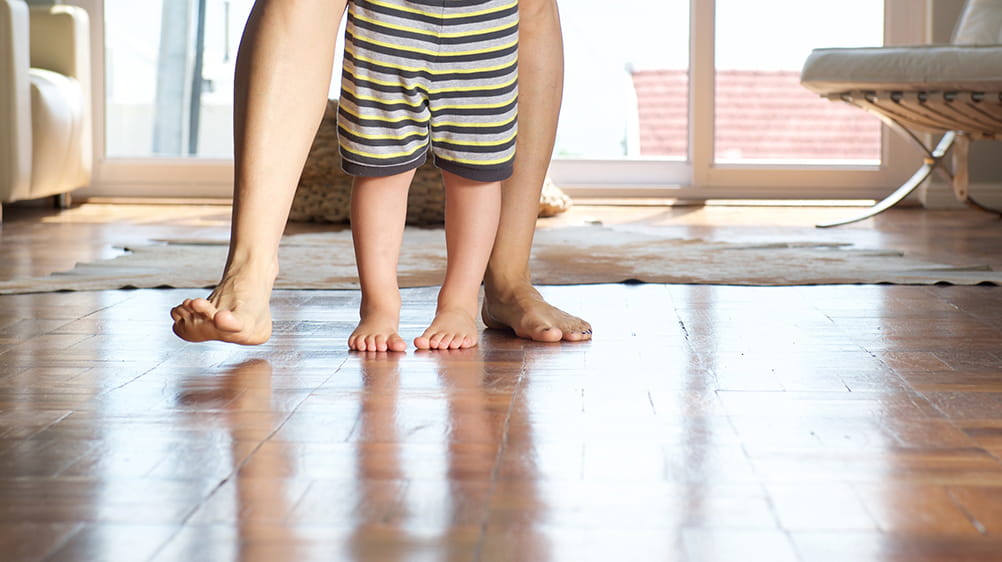 An energy efficient home
Home heating accounts for over a third of the average New Zealand household bill. It makes sense then to focus on energy efficiency for smarter use of energy at home. While there's an initial investment with energy efficient appliances, they'll contribute to the health of your home and family - and your wallet will thank you over time.
Ensure your new appliance is energy efficient
Ensure your chosen appliance has an energy rating sticker. The stars on this sticker illustrate estimated energy consumption in kWh per year (based on the average expected use of the appliance over a year). It's also worth ensuring your gas heater has an energy star sticker. This star is awarded to qualified appliances with superior energy efficiency - the higher the rating, the more heat per unit of energy used.
Set the warmth of your home
Turn your heaters off when you don't need them - rather than leaving them on when you're not there. Alternatively – set them to a thermostat. And when setting your heater thermostat in winter, aim for 18 to 20˚C – so the warmth and health of your home is in line with World Health Organisation recommendations. Also, Energy Efficiency and Conservation Authority (EECA) recommends flued gas space heaters with a four-star rating or higher – as unflued heaters make your home damp and lead to respiratory issues.
Save on hot water
With continuous hot water that's fuelled by natural gas, you only use hot water when you need it – and it never goes cold. Some appliances promote 95% efficiency with a 7-star rating, which means they cost less to run. Keen to compare hot water options in New Zealand? Head to our hot water cost comparison tool to compare options in your home. http://hotwater.thegashub.co.nz/
Energy efficient appliances
Natural gas appliances are becoming increasingly energy efficient. Seeking an appliance that's approved by the Sensitive Choice programme of the Asthma Foundation? Try Rinnai's Energy Saver – it can be connected to a fixed line natural gas supply and is likely to heat your home faster than a heat pump of the same output. AS for central heating, Bonaire offers gas ducted central heating for a cost-effective and energy efficient way to heat your home.
Further information
Are you based in Wellington, Taranaki, Manawatu or Hawke's Bay? You may be able to connect your home to gas for free with The Gas Hub.
Enter your address in our gas checker for an instant result on whether you're within the free gas connection range!
We also have a very useful hot water cost comparison tool that compares upfront and running costs within our natural gas network regions. Find out whether a natural gas, electricity, LPG, or solar hot water system could be the right solution for you. Try our hot water cost comparison tool now.
Ready to connect?
Check out the connection process, to know what choices you'll need to make as part of getting connected to natural gas.
Submit your natural gas connection application today. Our customer team will then ring you to confirm a few more details and progress your application.
Want to know more?
If you've had a good look around our website and still have questions let us know what you'd like more information about.
21

Share your emoji stories that tell us the best way to celebrate #WellingtonDay weekend! Terms & Conditions apply.

31

There has been plenty of talk surrounding the future of gas energy in New Zealand with the release of the Climate Change Commission draft report to Government. Some of you may have asked "is this the end for gas?"

16

Visit The Gas Hub at the Manawatu Home and Lifestyle Show 23-25 July in Palmerston North. Gold coin entry!