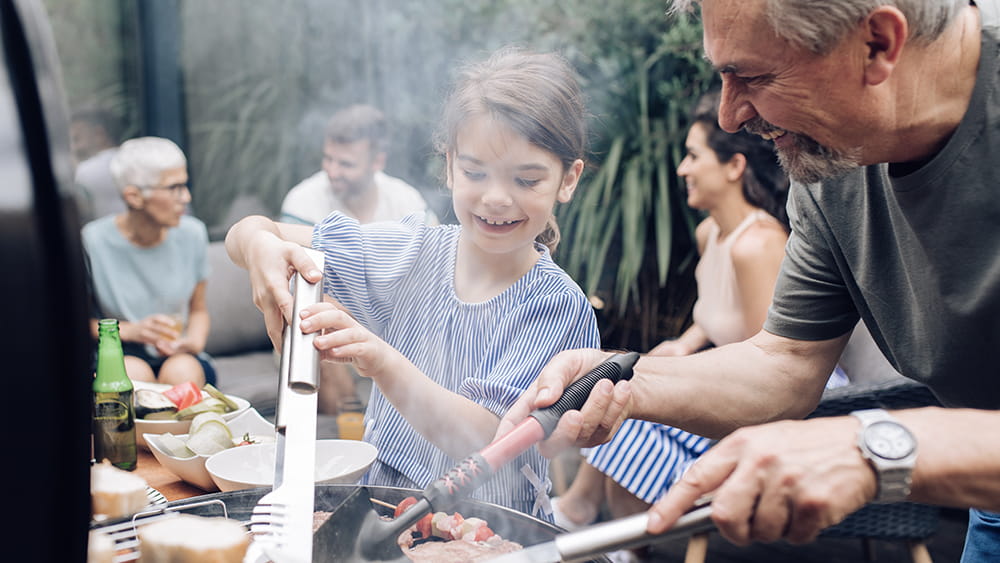 Outdoors is the new indoors
Outdoors is the new indoors. These BBQ hacks will make your burgers and bangers sizzle this summer and backyard entertaining a breeze.
The hilarious lads from Sorted Food show you 6 awesome BBQ hacks, including how to cook the juiciest burger, spiral a sausage, clean your grill in a flash, and check how much gas you have left in the bottle.
Or check out Nadia Lim's Foodie Hacks for 7 Top Tips for mastering the grill and How to cook BBQ ribs in 5 easy steps.
And, if you're still not sure whether to prick (or not prick) or pre-cook those sausages, we have the answer. Restauranteur and former Masterchef New Zealand judge Simon Gault answers your burning BBQ questions for Stuff. He shares his top tips, how to choose the perfect cut of meat, maximise flavour and more. Gault's even designed his own BBQ – gas, of course!
Ready to connect?
Check out the connection process, to know what choices you'll need to make as part of getting connected to natural gas.
Submit your natural gas connection application today. Our customer team will then ring you to confirm a few more details and progress your application.
Want to know more?
If you've had a good look around our website and still have questions let us know what you'd like more information about.