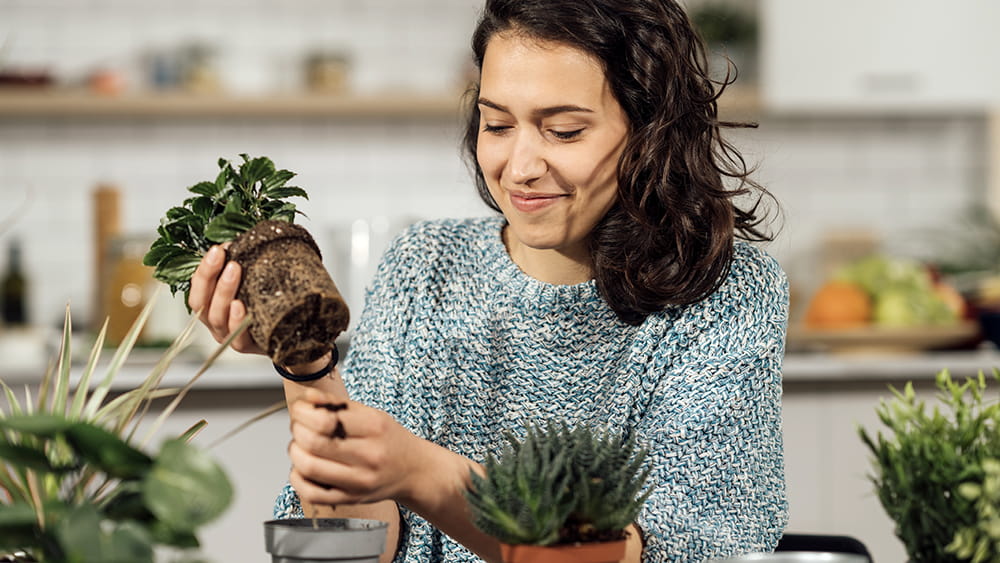 Hobbies to get you through winter
Some of our favourite activities just aren't as much fun when the days are short, and the weather is grim. However, it is a great time to master a new hobby that isn't hitting the sofa with your snack of choice and bingeing the latest series on Netflix. Here are five things to inspire you to put down the screen and pick up a new hobby.
Knitting
Scarf anyone? Or how about socks? Both knitting and crocheting are surprisingly easy to learn if you start with simple projects before tackling that more complicated patterned jersey. There are loads of free online tutorials, how-to books and free online patterns. Pick up the needles, hop along to your local wool shop and get knitting. Better still, once you're up and running, you can even knit while watching Netflix.
Growing indoor herbs
Even if gardening isn't your bag, indoor herbs might be if you or someone you live with loves to cook. Keeping a few different indoor herbs in pots – basil, parsley, mint and dill are all good options – in a spot with good natural light is easy, doesn't cost a lot and can brighten up indoor living and your meals over the winter months. You can grow your herbs from seed or pick up a seedling from your local garden centre.
Learn chess
Who didn't love the Queen's Gambit? The hit series sparked many new chess fans and a rush n-on chess sets across the world. It's a game for any age player, and a quick search online will take you to free online tutorials, game tips and local chess associations you can join to learn to play and master this popular game. You can also visit
New Zealand Chess
to find a local chess club near you.
Perfect sourdough
Last year many of us tried to turn out the perfect sourdough or loaf of bread during lockdown and show off our skills to family and friends. If you didn't spend lockdown perfecting your signature loaf, perhaps now is your moment? You'll find instructions on making your own sourdough starter and recipes for everything from the classic loaf to sourdough pancakes online. You can even order a sourdough starter kit that has a guide and everything you need direct from one of Wellington's favourite bakeries – the
Shelley Bay Baker
.
Meditation
Unlike bears, hibernating for the winter isn't really an option, but finding some calm and space in your life is. Meditation might just do the trick. Mediation can help increase focus, reduce stress, control anxiety, promote emotional health and enhance self-awareness. There are loads of free YouTube meditation tools online and apps you can download. You don't need anything to get started and give it a try, so why not get practising your 'Om'.
Ready to connect?
Check out the connection process, to know what choices you'll need to make as part of getting connected to natural gas.
Submit your natural gas connection application today. Our customer team will then ring you to confirm a few more details and progress your application.
Want to know more?
If you've had a good look around our website and still have questions let us know what you'd like more information about.