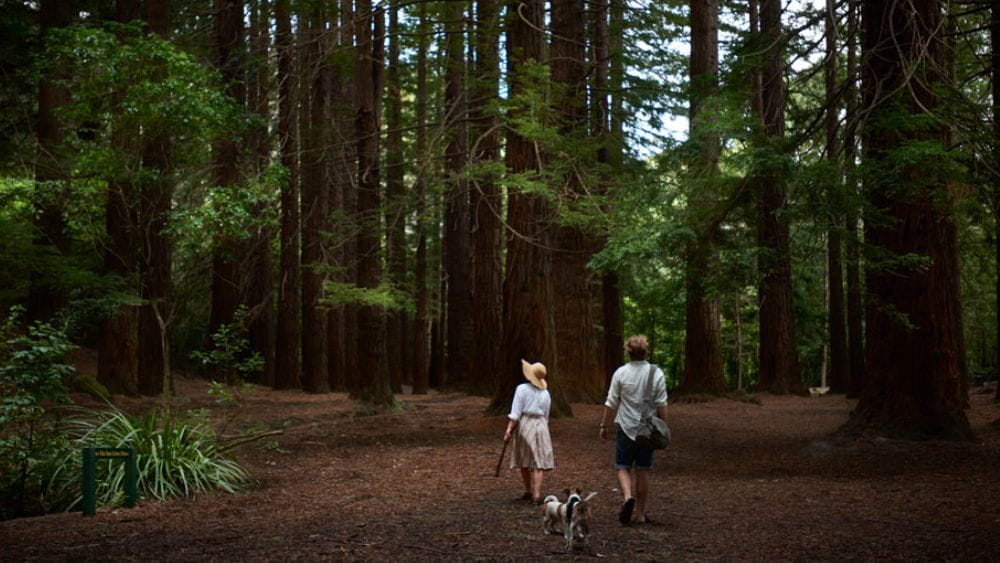 8 outdoor adventures
Get out and about this summer and discover somewhere you haven't been before. New Zealand has some amazing places to experience nature's beauty and get energised. Here are eight spots you might not know about in The Gas Hub's natural gas network – Wellington, Taranaki, Hawke's Bay, and Manawatū.
Click on each heading to find out more about the adventure!

Taputeranga Marine Reserve

Walk the beaches, visit the Marine Discovery Centre, do the Island Bay snorkel trail – there are over 180 fish species to spot – or take a dive and explore the wreckage of a sunk Navy frigate.

Wrights Hill and Mākara Beach

With 360-degree views of Wellington and the surrounding area, as well as walking tracks, mountain biking trails, picnic areas and the rugged coastal Mākara beach, this is a great spot to spend a few hours on the edge of the coast.

Shine Falls, Hastings

Rising 58 metres, Shine Falls is Hawke's Bay's most spectacular waterfall. The waterfall track, a 1.5-hour return walk, leads to the base of the falls, passing through low-land native forest and farmland towering beneath sandstone bluffs.

The Redwoods, Hawke's Bay (Pictured. Photo: Brian Culy)

Nestled underneath Te Mata Peak on the outskirts of Havelock North, a large grove of 223 California redwoods (Sequoia sempervirens) stand over 40 meters metres high. Take your pick of paths to follow and enjoy unparalleled views of the Heretaunga Plains, native bush and, of course, the slumbering giants.

Tūpare Gardens, New Plymouth

One of the country's most stunning landscaped gardens, Tūpare has recently earned the NZ Gardens Trust highest six-star rating – a distinction shared only by 13 other gardens nationally. Free to visit, why not pack a picnic, enjoy high tea in the historic homestead, or get a group together and arrange a guided tour.

Te Henui Walkway, New Plymouth

Te Henui is one of the most beautiful walkways in New Plymouth. The 2-hour (return) medium grade walk links the Coastal Walkway to suburban Merrilands and Welbourn along the stunning Te Henui River. On the way, you'll pass through the gardens of the Waiwaka Reserve and two historical Maori village sites – the Pukewarangi Pā and the Parihamore Pā.

Āpiti Loop Cycle Ride, Manawatū

A 120km intermediate ride on sealed roads, the Āpiti Loop Ride takes you on a journey through some of the area's most scenic countryside, stopping for a rest and refreshments at some charming country pubs and cafes along the way. If you've got plenty of time, why not take it slow and stop off for a night or two en route.

Limestone Creek Glowworm Caves

Formed by nature and one of Manawatū's best-hidden gems, these stunning caves are host to glow worms which can be seen during the day but are best seen at night or on dusk. Bring a torch and be prepared to get wet. These special and unique caves are on private land and protected by QE11 National Trust.
Ready to connect?
Check out the connection process, to know what choices you'll need to make as part of getting connected to natural gas.
Submit your natural gas connection application today. Our customer team will then ring you to confirm a few more details and progress your application.
Want to know more?
If you've had a good look around our website and still have questions let us know what you'd like more information about.