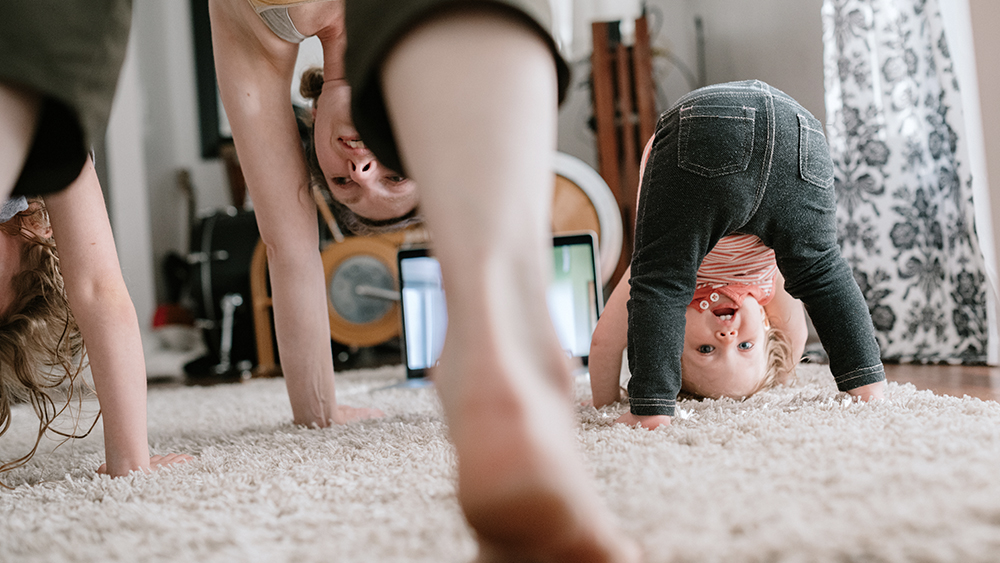 Keep moving in winter
As the mornings and evenings grow darker and the days chillier, it can be more of a challenge to get outdoors and keep moving. But staying fit over the colder months doesn't have to be hard with these free and easy online workouts that you can do in the comfort of home.
We all know that regular physical activity is good for both your physical and mental wellbeing, so sticking with exercise all year round – not hitting the couch for the winter – is important for your overall wellbeing.

7 good reasons to exercise

1. Healthy weight control
2. Combats illness and disease
3. Improves mood
4. Boosts energy
5. Promotes better sleep
6. Good for your libido
7. Fun!

Read more about good reasons to exercise.

Staying fit doesn't have to mean an expensive gym membership or braving the weather, the traffic or parking. There are loads of free online workouts you can do from the comfort of your home if you do a quick search online or in your app store. We've found a few great options to get you started.

FREE LES MILLS Workouts
LES MILLS and TVNZ offer free access to renowned Les Mills classes. Choose from BODYBALANCE, BODYCOMBAT, BODYATTACK, LES MILLS CORE and LES MILLS GRIT CARDIO.
Check out the free classes at TVNZ On Demand.
Visit lesmills.com/ondemand for full access, including a free subscription trial.

Fitness Blender
Access to hundreds of free, full-length workout videos for all fitness levels, from beginners to high intensity. You'll also find informative articles, healthy recipes and a positive community to support your health and fitness goals.
Visit the fitness blender website

BeFit
A free YouTube channel with workouts from top fitness trainers, including some of the biggest celebrity trainers. You'll find everything from yoga to high-intensity videos you can work out to from the comfort of your living room.
Visit BeFit on YouTube

Ready to connect?
Check out the connection process, to know what choices you'll need to make as part of getting connected to natural gas.
Submit your natural gas connection application today. Our customer team will then ring you to confirm a few more details and progress your application.
Want to know more?
If you've had a good look around our website and still have questions let us know what you'd like more information about.