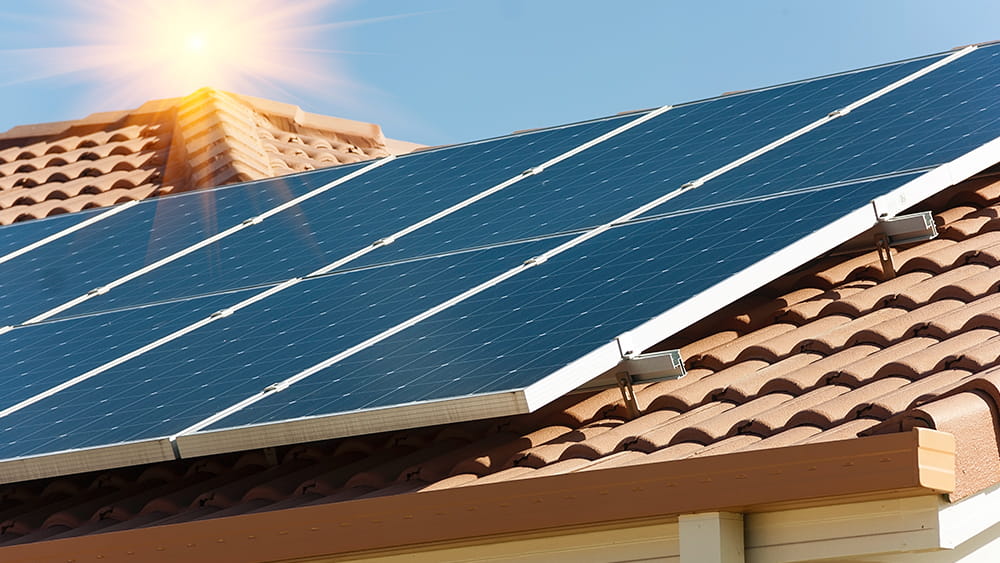 Use the sun's natural power and partner with natural gas for a balanced energy mix
Looking to harness the power of the sun to electrify your place but concerned about what happens when it's dark or a cloudy and rainy day – or week? Ensure you have natural gas available as a back up - many gas continuous hot water systems are solar compatible.
Use it or lose it
With solar, sadly your energy source disappears with the setting sun, and batteries to store solar power are still fairly expensive. It's worth thinking about your household situation when sizing up solar for your place.
Some people have solar to power everything except their hot water and heating which they have supplied by natural gas. This gives assurance that the shower will always be hot, and in the middle of winter the home will be warm, dry and cosy.
Solar can get a boost from gas
If you have a busy household with heavy hot water demand, solar works well with a secondary power source like natural gas. Some gas continuous hot water systems are solar-compatible, so you can ensure that when the sun loses its heat your hot water system won't.
Further information
Are you based in Wellington, Taranaki, Manawatu or Hawke's Bay? You may be able to connect your home to gas for free with The Gas Hub.

Try our gas checker on the homepage for an instant result on whether you're within the free gas connection range!

We also have a very useful hot water cost comparison tool that compares upfront and running costs within our natural gas network regions. Find out whether a natural gas, electricity, LPG, or solar hot water system could be the right solution for you. Try our hot water cost comparison tool now.
Ready to connect?
Make sure you take a look at the connection process. It tells you what you'll need to make choices about as part of your natural gas connection.
Start your natural gas connection application. Our customer team will then ring you to confirm a few more questions.
Want to know more?
If you've had a good look around our website and still have questions let us know what you'd like more information about.